Showboat by Roland Lazenby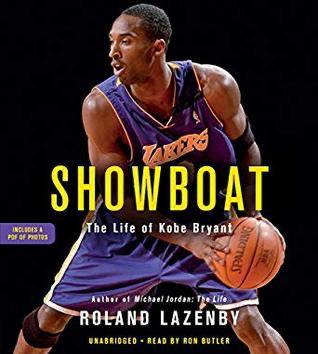 My Rating of "Showboat" by Roland Lazenby: 8 / 10
Showboat was a book on my to read list for quite some time. Whilst not necessarily the title Kobe Bryant would have chosen, it sums up a man who achieved so much, yet sadly had more to give. Its release coincides with Kobe's retirement from the Lakers. Therefore Showboat's age doesn't necessarily mean you miss out on up to date information on Kobe's basketball career.
It is a great read, similar to The Life (Michael Jordan book that Lazenby also has written) in structure and learnings. I really enjoyed delving into Kobe's upbringing and the passion / competitiveness for basketball he developed.
There are many similarities to Kobe Bryant and Michael Jordan. As mentioned the competitiveness, dedication to the art and how they both lost touch with their families and friends. Certainly worth a read to learn more about his journey! May he RIP.
Three key takeaways from the book:
The Kobe Bryant and Michael Jordan comparison has been going on for years. A perspective provided by Tex Winter was insightful. He believes Jordan's time in college with Dean Smith and the North Carolina Tar Heels honed his team game. That helped Jordan play better in a team with the Bulls during championship runs. Kobe never had that college experience, hence in Winter's opinion, Jordan will always have that edge.
How bad Kobe's relationship was with Shaquille O'Neal. This is not just as team mates but also after Shaq was traded out of the LA Lakers.
The best of athletes refine their approach with endless competitiveness and consistency. They always want to improve in health, skill and mindset. In Kobe's case, he would get injured and drive deeply into rehab. His mindset was to come back better only to get injured again and again until ultimately retiring.