Boards: A Practical Perspective by Patrick Dunne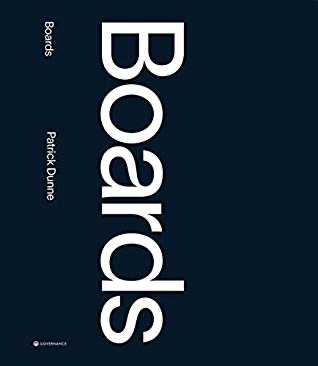 My Rating of "Boards" by Patrick Dunne: 9 / 10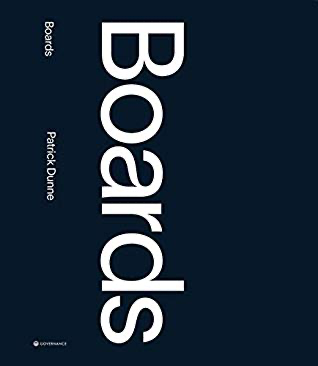 I always marvel how life's experiences lead me to the books I read. Earlier in the year I applied for a trustee role on a board. This was to continue my drive of building on my experience as well as continue to feed my hunger in volunteering and giving back. Interestingly enough the Chair of this board was Patrick Dunne. As one does (and should), I researched the organisation – its purpose, people and processes to better validate a mutual fit.
This is what led me to reading reading this book. Patrick Dunne has both a fascinating and relevant resume. He has been a board member and Chair for multiple organisations and has also written many books on the topic. I have also listened to a few of his webinars lately given how Covid-19, Global Trade, Brexit and Climate Change continue to evolve organisations' purposes and processes. Boards was also released earlier this year which was perfect timing for me!
The title of this book (Boards: A Practical Perspective) is really what caught my attention. I've read many books which are heavy on theory yet light on practicality. The author structures the book by section using his favourite triangle: "Purpose, People and Process". In each section the reader gets an introduction, including the what, why, who, when, where and how on establishing a solid foundation in board knowledge.
A Practical Perspective?
The final section is what sets this book apart. The author takes the previous three sections and indeed provides a practical perspective. He titled the section "Dilemmas" in order for the reader to think versus consume. These dilemmas cover many of the subjects that boards typically deal with. For example: conflicts of interest, media interaction, family businesses, mergers and acquisitions, remuneration and board composition etc.
The author, along with sharing his experiences, also cites a number of other books in Boards. One such example is leveraging concepts such as Maslow's hierarchy of needs in relation to decision making. Another example was his reference to many books I have read; again elevating my enjoyment of this book. I've also thoroughly enjoyed reading "The Culture Map" by Erin Meyer (my review is here) having also studied for a week with Erin while at INSEAD.
I highly recommend reading this book if looking to get involved with a board. It really is an A to Z on all aspects of a board (both "for profit" or "not for profit"); including many practical approaches in dealing with dilemmas.
Three key takeaways from the book:
Always start with the three P's (e.g. purpose, people and process) and the three R's (e.g. right strategy, right resources and right governance).
It is generally best for governance and process to be a little ahead of where the organisation currently is.
Regarding dilemmas – they typically occur due to four reasons: confusion on purpose (e.g. board, execs or individual role), humans are involved, a situation that has changed or money / status.