Review: The Complete Guide to Fasting by Jason Fung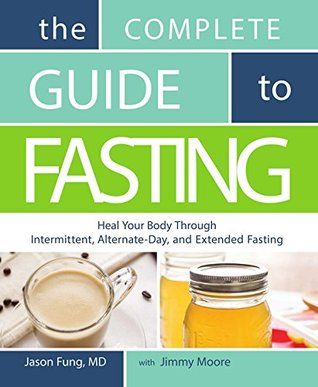 The Complete Guide to Fasting: Heal Your Body Through Intermittent, Alternate-Day, and Extended by Jason Fung
My rating: 5 of 5 stars
Over the past twelve months I have focused more on fasting (note fasting not starving myself …. to be clear!) to help improve blood sugar levels and induce autophagy (a cellular cleansing process) and lipolysis (fat-burning). It is a relatively new concept given most of the literature I have read has come from blogs on the Internet. I love eating but this is a health focused goal I want to achieve and it is important to fast correctly.
With that being said I wanted to read some books on the topic and selected Jason Fung's Complete Guide to Fasting. I wanted something that described fasting, why it is good for you, the benefits, various options and additional material to read along with some recipes. I was able to get tick all of these boxes which is great.
If you're looking for a book that delves into the concepts of fasting, insulin, carbohydrates, fats that also includes some key fasting proponents then this is a good book to pick up and read.
Three key takeaways from the book:
1. One of the biggest issues with fasting is the perception and judgment from others. Fasting goes against conventional wisdom given we are told to either eat three meals a day or graze throughout the day. Either way, Fung spends a bit of time on this perception and clearly states the difference between fasting and starving.
2. Overeating can suppress growth hormone levels by up to 80%. The most natural stimulus to growth hormone secretion is fasting!
3. The top five natural appetite suppressants (prior to the reduction of ghrelin: your hunger hormone) are water, green tea, cinnamon, coffee and chia seeds.