Review: CEO, China: The Rise of Xi Jinping by Kerry Brown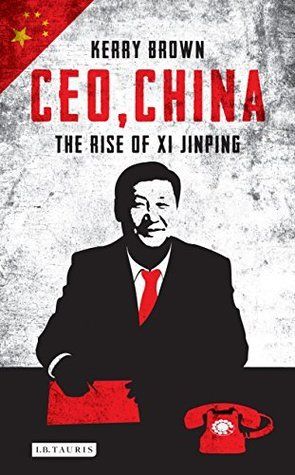 CEO, China: The Rise of Xi Jinping by Kerry Brown
My rating: 4 of 5 stars
China as a country which has developed rapidly since the days of Mao. As this journey continues the role of the Chairman (or President) grows in significance. And this certainly hasn't changed for Xi. CEO, China provides a combination of biography of Xi Jinping with a deep overview of the Chinese political system. It takes you from Jinping's early days to today where he is transforming his party and government to tackle some of the greater challenges of 21st century (new-age communism, Internet, growth etc.).
Three key takeaways from the book:
1. Xi successfully applied for the Chinese Communist party after ten failed attempts!
2. Xi was the chair of the 2008 Olympic Committee which provided visibility into his succession as the future Chairman.
3. Xi is known as the 'Chairman of Everything' meaning he is the chair of four of the eight most wide-ranging groups in jurisdiction. Said differently he has the most central role in terms of social, political, security and diplomatic issues for China.