Review: Grinding It Out: The Making of McDonald's by Ray Kroc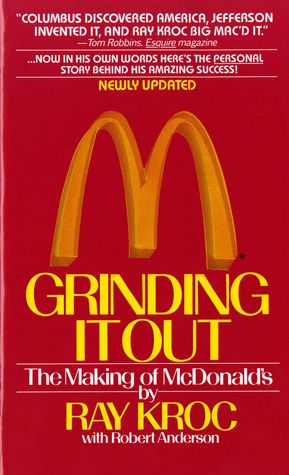 Grinding It Out: The Making of McDonald's by Ray Kroc
My rating: 3 of 5 stars
For those that do not know the name Ray Kroc, this book will tell you a story on a life of a man who built one of the largest food empires in the world; McDonalds. Coupled with a number of lessons, quotes, failings and advice, it is a book for everyone to learn that it doesn't matter about what age you that with hard work, negotiation and some luck that you can make it in the world.
Three key takeaways from the book:
1. The original slogan for McDonalds was "in business for yourself, but not for yourself."
2. The common fallacy that money will solve problems! It won't, it creates problems and the more you have the bigger they are … least of which is how to spend your money!
3. Achievements must be made against the possibility of failure and against the risk of defeat!