Review: A Practitioner's Guide to Account-Based Marketing (ABM) by Bev Burgess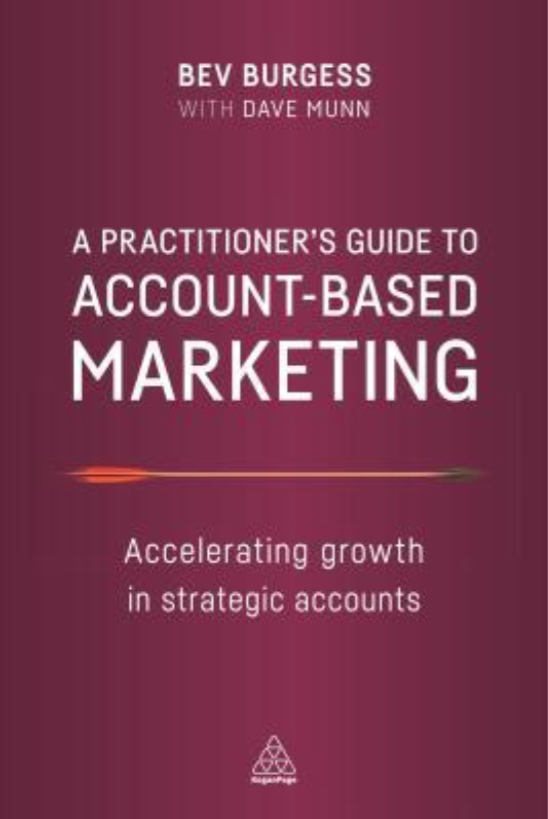 A Practitioner's Guide to Account-Based Marketing: Accelerating Growth in Strategic Accounts by Bev Burgess
My rating: 5 of 5 stars
I searched Amazon and Goodreads recently for a book that provides the A to Z on Account Based Marketing. Talk about timing as this book had recently been released in April and was written by two practitioners with deep expertise and experience in ABM. For those looking to learn about the virtues of ABM this book is definitely one to pick up. It is broken into three major areas: getting your organisation ready for ABM, ABM step by step and developing an ABM career. What I found the most useful is that you can take this book and establish an ABM methodology within your organisation without any background knowledge. In saying that, execution of ABM comes with risks and must have executive buy-in from the top; especially considering the investment and return which can take time. These risks and more is detailed in the book along with in-depth case studies. It truly is a thorough book on ABM and worth a read!
Three key takeaways from the book:
1. Strategic ABM (aka 1:1 ABM) can cost anywhere from 25k – 100k per account per year. The investment is worth it; as mentioned above can take some time to bear fruit. Furthermore, most organisations leverage ABM on existing accounts versus net new accounts which to me makes a lot of sense.
2. 84% of companies surveyed have seen ABM delivery a higher ROI than any other type of marketing.
3. Stakeholders MUST agree on a realistic timeline for ABM to deliver results given the time it takes to achieve ROI.