Review: Lifestorming by Alan Weiss and Marshall Goldsmith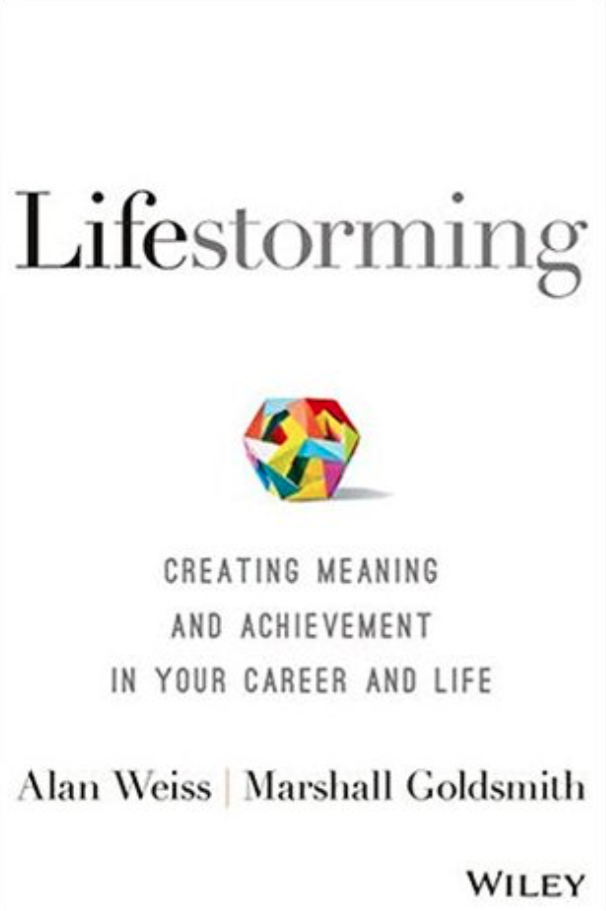 Lifestorming: Creating Meaning and Achievement in Your Career and Life by Alan Weiss
My rating: 4 of 5 stars
This is the first book I have read from either Marshall Goldsmith and Alan Weiss, however, it is clear that this book culminates the many books and experience they written over the years. Goldsmith in particular emphasises his notion of giving back and having gratitude in life and it shows in this book. All the tools, techniques and approaches to enabling the 'better you' are in this book.
I have read a number of books in this area and a lot of the concepts are covered here. For example you can find a variant to the Wheel of Life. Yet what I really liked about this book is the last chapter and how the authors leave the reader with a large number of questions they should ask themselves regularly to measure and track progress in the direction they want to take their life, career, relationship etc. I'm a big advocate of journaling so this resonated with me.
Three key takeaways from the book:
1. Never thought about it this way, but many of us suffer from what the authors call "The Western Disease". For example "I'll be happy when …." is what we say to ourselves versus being happy in the moment.
2. We tend to become the people who are our friends. Choose your friends wisely!
3. Being part of a membership group is fine, however, one should review these groups every two years. The rationale being is that when you're at the peak within a membership group your ability to self-improve is limited. Moving on and trying something new or different may be a better option.