MONEY Master the Game by Tony Robbins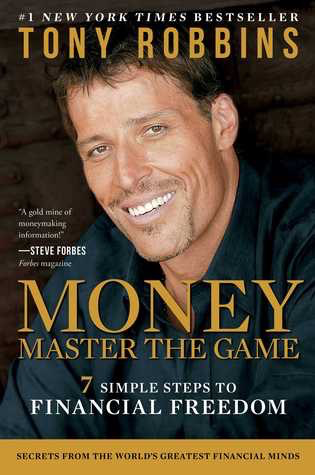 My Rating of "MONEY: Master the Game" by Tony Robbins: 8 / 10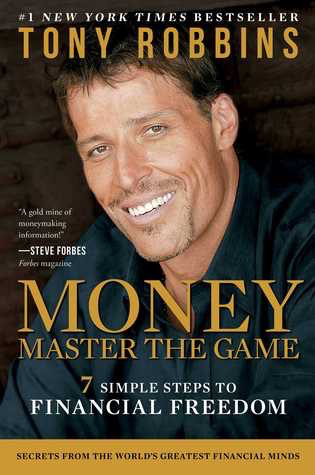 Master the Game a very large book by Robbins and injects his performance facets into the world of finance. I had read a more abstract summary of this book a few years ago however I have finally been able to read the entire book. The book comes with plenty of advise and recommendations based on Tony's approach to life backed up by 50 of the most acclaimed investors.
Robbins centres his book around the 7 key aspects of financial happiness. He spends time both on investment strategies, financial success and ultimate happiness. For example, one of the biggest areas one should begin focusing on is the amount of fees and tax you're paying; they are the primary and secondary factors where investors lose money (outside of market fluctuations).
Robbins also points out s that it may not be the amount of money you accumulate however the ability to give and share; something he believes provides a much greater level of fulfilment than a large investment portfolio. It really comes down to what your ultimate needs are. Given his stature as a performance coach he reiterated the six human needs:
Certainty
Uncertainty
Significance
Connection
Growth
Contribution
Although the book was a little too big for my liking there is a lot of things to take away from it. Those takeaways are financial however more of them are to understand yourself and why money is such a big driver in your life. You need to understand yourself, your values in alignment with your financial goals and go from there. The book will provide plenty of tools and strategies to help you get started. They are easy to sum when you're ready:
Save more money and invest the difference (more details in the book)
Earn more and invest the difference (more details in the book)
Reduce tax and fees and invest the difference (more details in the book)
Get better returns from your investment or change your lifestyle (more details in the book)
Three key takeaways from the book:
Always work twice as hard on yourself than you do in your job. Agree on this, however I would add that working on yourself can and will also indirectly help with your job; speaking from experience.
When good things happen, you should always ask yourself this question: What does that really mean?
I'm surprised I haven't read this quote before from Winston Churchill: We "We make a living by what we get, and we make a life by what we give." Well said!