Bruce Lee: A Life by Matthew Polly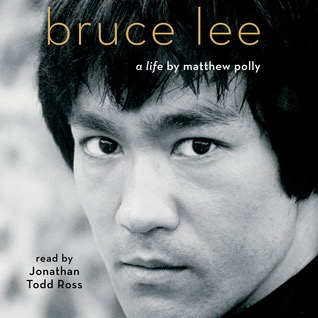 My Rating of "Bruce Lee: A Life" by Matthew Polly: 9 / 10
When it comes to Bruce Lee – I am a big fan! I am fascinated by his agility, focus and speed. Like most people you see Bruce Lee as a hero when he fights for his friends and family as well as the weak. I have read a few books about Bruce Lee over the years however not to the detail and interest of Matthew Polly's book.
It is clear that Polly is also a big fan of Bruce Lee and has spent many years researching his life. Whilst he chronicles Lee's accolades he also includes the missteps and the behind the scenes events that most of us would not know. For example, we all know how dedicated Bruce was to his craft and spreading the word. You get a strong sense for Bruce's discipline. For example, how he ate, how he worked out along with challenges in Hollywood and the Martial Arts community. However, his temper and taste for women were something I didn't necessarily see in him.
The story of Bruce Lee's death is a sad one; especially for one who died at such a young age. What's worse is that the circumstances surrounding his death were fabricated. It wasn't until 30 years later that the real truth was revealed. I think this is one reason why Polly's biography on Bruce Lee is timely given more information is available than ever before. Certainly worth a read for a perspective on how you can work towards a dream. You can also learn how to avoid making some of his mistakes too.
Three key takeaways from the book:
Wing Chun was founded by a woman!
Bruce Lee was the first person to use protective equipment in martial arts training
The actual events of Bruce's Death were essentially a lie for 30 years.