Alibaba: The House That Jack Ma Built by Duncan Clark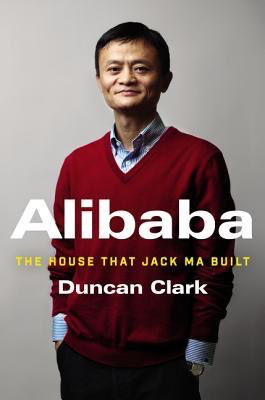 My Rating: 7 / 10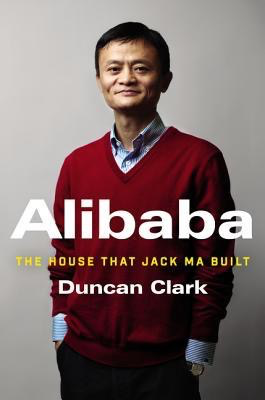 Retail in China is different to the rest of the world. What I believe we are seeing in China is where the rest of the world is heading. For example the Chinese dominate eCommerce retail compared with the rest of the world. They haven't established the brick and mortar landscape that dominates the west. Alibaba has driven this market state and it's founder Jack Ma has been the conductor.
My knowledge of Alibaba was only skin deep. Therefore my objective when reading this book was to understand more about Alibaba and Jack Ma. It begins by introducing Jack Ma as a young teacher and tour guide, and finishes as a billionaire and entrepreneur; one who has established the largest retail organisations in China. Alibaba may dwarf that of Amazon at this stage however the race isn't over yet.
The book tells more than just the history of Jack Ma and Alibaba. I like how Duncan Clark weaves his story of Ma and Alibaba along with aspects of the China Political system and statistics. He constantly works in statistics on retail in China versus the rest of the world; for example 2/3 of US GDP is retail versus 1/3 for China. Furthermore, given Ma's love for teaching, Clark recites many quotes that provide an insight into the mind of Ma. My favourite is when Ma said that "the US sees eCommerce as a dessert however China sees it as a main course."
There are many learnings in this book on retail however just as applicable in other industries. Whether you are a manager, leader or entrepreneur there are lessons in here for everyone. Three aspects rings true to me: customers are king, relationships are key and keeping focus wins in the end.
Three key takeaways from the book:
The battle between eBay and TaoBao is the continued lesson of global innovation versus local innovation. Companies still believe that global strength and success can provide the advantage they need to win in a new local market. This cannot be achieved without local innovation.
Jack believes that CEO should really stand for Chief Education Officer!
Alibaba runs with zero inventory! A dream of any retailer given working capital requirements. Instead allowing merchants a way to market to consumers.