Hit Refresh by Satya Nadella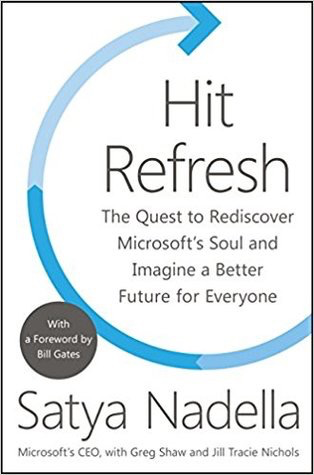 My Rating: 7 / 10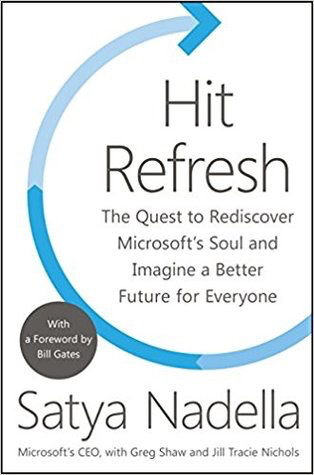 Microsoft's recent transformation has been significant. I wasn't the biggest fan of Balmer nor Microsoft's direction over the previous decade. I however respect the company given what both Gates and Balmer have achieved since its inception. With that said, Microsoft had conducted interesting business strategies and ultimately dominated the software industry for a good few decades. Yet Microsoft have lost their zeal and market dominance due to missed opportunities such as social media, browsers, search and mobile along with some bad acquisitions (e.g. Nokia). Satya Nadella has taken over the reins from Balmer and has changed Microsoft for the better. This book is about his philosophy of organisational culture and what legacy he wants to leave with the company; ultimately by hitting refresh.
Nadella uses the metaphor of "Hitting Refresh" throughout the book. It is a great metaphor and very much needed for the Microsoft culture. He discusses aspects of removing envy, increasing empathy however ultimately in the interest of driving a better organisational culture for Microsoft. The writing style is great and comes with many examples that are applicable outside of the Microsoft world. Furthermore Nadella provide insight into the workings of Microsoft that I haven't come across before. His passion and determination is present demonstrating that Microsoft will be heading to better places in the future.
If you work in the software/technology industry and looking to drive culture change then this book is a great case study. I myself have been immersed in this industry now for nearly two decades and see that some organisations are ripe for this change too!
Three key takeaways from the book:
Put empathy at the forefront of everything you do!
You don't necessarily need to always reinvent the wheel. That said you need to optimise it quickly!
As a leader your job is to find the rose petals in the field of shit. Great metaphor!