Undaunted: My Fight Against America's Enemies, at Home and Abroad by John O. Brennan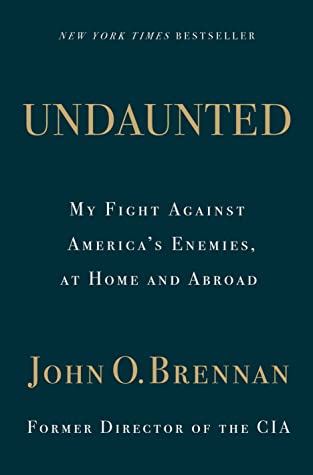 My Rating of "Undaunted: My Fight Against America's Enemies, at Home and Abroad" by John O. Brennan: 8 / 10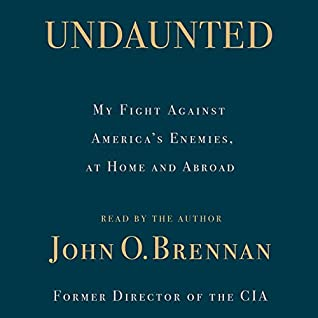 Recently I've been picking up political and government biographies. For example Churchill, MBS etc. have been a couple of political biographies this year I have reviewed. John Brennan's book "Undaunted" happened to be next one on my list. All political biographies typically follow the same format: Growing up comes first. Establishing a career comes second. Third and final is the making a difference for their country and the world. In recent times though, authors typically finish their books differently. For example by focusing on the recent four year turbulent administration; namely Trump. Undaunted is no different here.
I've started following John Brennan during the Obama Administration. The main two roles in that administration was the US Homeland Security Advisor and the Director of the CIA. He would be considered a "lifer" given the 25 years in the agency and 30+ years in intelligence. I enjoyed the stories that he told. For example from his mentors and learning the ropes as a Chief of Staff, CIA Station Chief in Saudi Arabia. Furthermore as the President Bush's daily top secret intelligence briefer.
Brennan also provides his perspective on the Snowden Saga, 9/11, National Intelligence and what the world should be focusing on in the future. He is certainly a loud and active denouncer of President Trump. Yet his book comes off as a straight shooter who wants the do the right thing for his country and people.
Certainly not a blow you away kind of book however an interesting read with plenty of interesting stories.