Trillion Dollar Coach by Eric Schmidt, Jonathan Rosenberg and Alan Eagle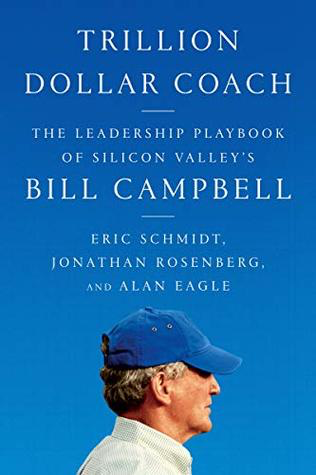 My Rating of "Trillion Dollar Coach" by Eric Schmidt, Jonathan Rosenberg and Alan Eagle: 8 / 10
Occasionally I come across a book that is written differently or takes a fresh approach. Trillion Dollar Coach is one of those books. First, it written by three authors who are well known (and successful) technology executives. Second, it tells story by story (chronologically in most cases) about Bill and the impacts he has had on managers and executives in Silicon Valley. Third, each story provides a take away for the reader.
It was a good book and I learned a lot from the various stories and examples provided. I was left wanting to read more about the mistakes or failures that Bill has had or experienced throughout his career. For example, his friendship with Steve Jobs, and coaching the Google executive team for many years. Perhaps it wasn't best placed for the authors to criticise someone who has passed away. That said, there are countless examples of the positive impact Bill had with each organisation that he touched. Fundamentally the book leaned mostly to where he has had significant impact as a coach versus Bill's individual story.
Three key takeaways from the book:
You're not a manager unless you're a coach.
Every book store and library will have a self-help book section. Why is it there is no section on helping others?
A manager should be the last person to provide an opinion in a discussion with their team. Avoid group think and consensus by holding back and letting the team work together first.