The Ride of a Lifetime: Lessons learned from 15 Years as CEO of the Walt Disney Company by Robert Iger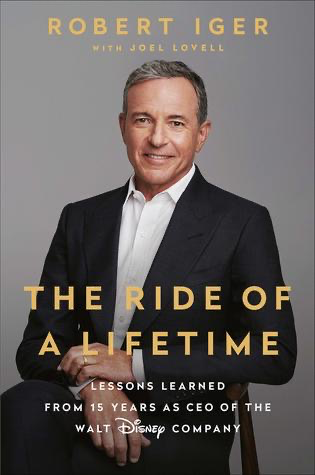 My Rating of "The Ride of a Lifetime: Lessons learned from 15 Years as CEO of the Walt Disney Company" by Robert Iger: 9 / 10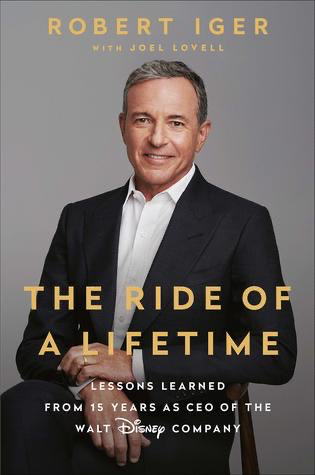 If you were to ask most people who Robert Iger is, they probably couldn't tell you. This is a man that started his career in entertainment as a production assistant for ABC. He has worked his way to the top of Disney (after acquisition of ABC by Disney). One should note that as the 6th CEO of Disney, Robert Iger has overseen the acquisitions of Pixar, Marvel, Lucasfilm (think the Star Wars franchise) and 21st Century Fox. Disney's market capitalisation has gone from $48.4 billion to $250+ billion during his tenure. What's most interesting is that Iger navigated the Pixar acquisition while Steve Jobs was still alive AND while Jobs detested Disney and Michael Eisner (former Disney CEO).
Ride of a Lifetime is one of the best biographies I've read in 2019. To read about the strategies, approaches, negotiations and approaches that Iger took throughout his career to make things happen were such a learning experience. Many people in their career would kill for a front row seat to learn from this. That said, all you need to do is pick up this book to get them all in one hit.
Iger also touches on the sensitive and critical moments of Disney during his tenure. For example the Pulse Nightclub shooting, dealing with Rosanne, working with Eisner and Ron Disney plus many more. The balance of both the positive and the negative are well laid out in this book and the storytelling is excellent. It will be something I'll re-read again.
Three key takeaways from the book:
Iger's ten principles of good leadership: optimism, courage, focus, decisiveness, curiosity, fairness, thoughtfulness, authenticity, relentless pursuit of perfectionism, integrity
You're able to turn around any situation. Case and point, the relationship between Steve Jobs and Disney was dire. Iger took over the CEO, laid the olive branch to Pixar (and Jobs) and ultimately acquired the organisation.
If you put your head down, work hard, add value you will ultimately end up at the top.