The Long Haul: A Trucker's Tales of Life on the Road by Finn Murphy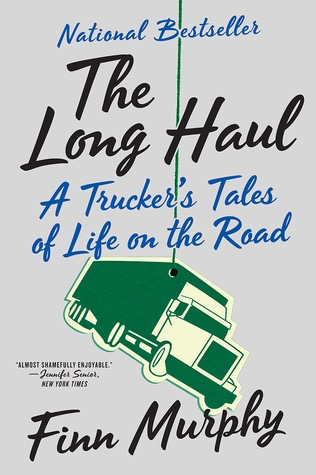 My Rating: 6 / 10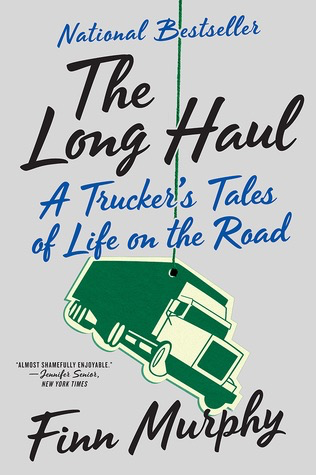 In the last 10 years I have moved to four different countries! If you include interstate moves that number goes up to eight! That's a lot of moving, stress, money and a lot of time spent with removalists.
I was recommended this book by a friend and decided to give it a whirl via Audible for that very reason. I have always invested the time to get to know the removalists, his/her (typically his) team thereby ensuring we are on the same page on getting my stuff from point A to point B safely and in one piece.
As I have mentioned in previous reviews, biographies in my opinion are best consumed in audio format. This way you're able to get more more depth in the various stories given it is read typically by the author. Unfortunately this Audible book wasn't read by the Author. That said, I thought the narrator did great justice in how the book was produced. The way he described the stories and situations was quite apt; you could feel the tension and suspense throughout given the various situations. The stories themselves were very interesting. Learning about how to pack/move, dealing with the families or businesses and then resolving multiple issues on the fly is no easy task.
Although the stories were quite interesting I didn't learn much that I can take away (hence the 6 out of 10). Finn does leave us with a message to take more interest in the team you hire and to be respectful with that relationship. In my experience I wholeheartedly agree and have done so over the years. Removalists essentially move your lives and it pays to consider them more than just a commodity. This message may not resonate as much if you haven't moved as much as I have over the years.
Three key takeaways from the book:
When truckers transitioned to GPS devices they tended to get lost three times more often when they were using maps!
Removalists are moving less and less antiques, books and other traditional items. Another sign that the world is changing!
There is a trucking hierarchy depending on what you are hauling! Not surprised but didn't know it in detail.