The First 90 Days by Michael Watkins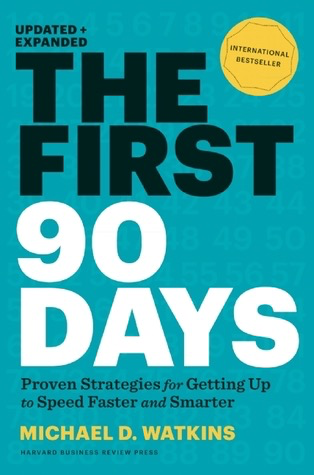 My Rating of "The First 90 Days" by Michael Watkins: 8 / 10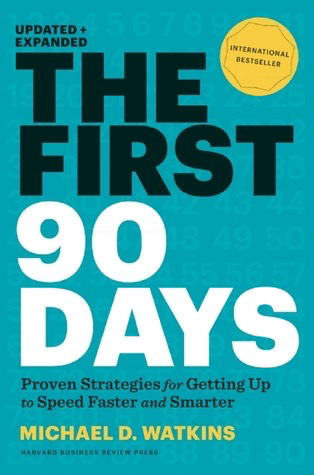 Coincidences are cool! Two things happened to me. The first was an opportunity to take on new responsibilities within Infor. New responsibilities means I have to undertake research and preparation in order to be successful; for the short, medium and long term. The second thing that happened was a good friend of mine recommending this book to me. Winning on both counts!
If you're starting a new role within an existing company or somewhere new then read this book. It may not cover all aspects of what you're looking for but it will provide you with the starting points and or templates to start the journey!
For example, one thing I ended up doing while reading this book was build a template. This includes all of the book's exercises that I would need to undertake when starting a new role – both today and in the future. That way I can quickly refer to areas of focus, problem preferences, key conversations, personnel assessment etc. for each new role I take on.
There are many things in this book that I do subconsciously however I liked that they were highlighted. It made realise the aspects I should keep doing. Conversely, the areas that I haven't been focusing on I can now prioritise to make sure I have a good balance of all the key aspects when starting a new role.
The First 90 Days is definitely a situational book. Still it is worth a read for most people in order to take ownership of their specific role and responsibilities.
Three key takeaways from the book:
The four pillars of effective on-boarding are business orientation, stakeholder connection, alignment of expectations and cultural adaptation.
No matter how well you think you understand expectations, be sure to check and recheck them once you formally start in the role.
Effective Leaders strike the right balance between doing (make things happen) and being (observing and reflecting).