The Case for Trump by Victor Davis Hanson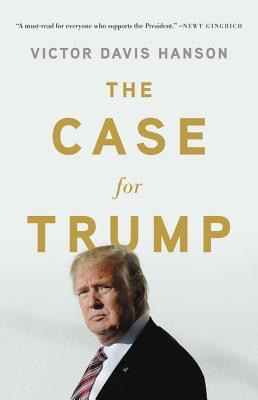 My Rating of "The Case for Trump" by Victor Davis Hanson: 6 / 10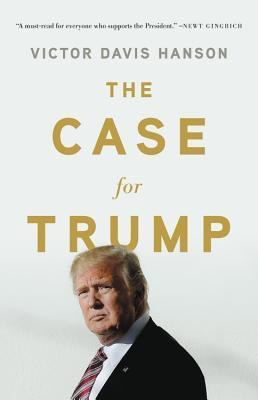 Many years ago I used to read the Wall Street Journal (WSJ) and struggled with the large amount of right wing opinions; the balance just wasn't there. At the time it was important to read both sides of an argument in order to be truly informed. Fast forward to today and we are drowning in constant waves of Trump news, opinions and frustrations. I have my opinions on Trump however like my experience with the WSJ, I wanted to read about the case for Trump; why he won, what did he do to win and how did he do it (the opposite of these books I have previously read: Fear: Trump in the Whitehouse, Higher Loyalty, What Happened and Fire and Fury and The Devils Bargin). Let's be clear from the onset that The Case For Trump was a difficult book for me to consume!
The Case for Trump covers the last three years of Donald Trump. From his announcement of candidacy for President of the United States of America to March 2019 (approximately two years into his Presidency). Hanson lays out both facts and opinions on his journey to the White House. As I progressed through the book I felt the story was more about why Hillary Clinton and the Democrats lost rather than why Donald Trump won. I didn't read this book for the former, I wanted to read more about the latter. Trump definitely had the will and not the means, rallied middle America, treated people as people and had the advantage of being a non-politician.
There were also aspects that were loosely written in the book. For example, Hanson stated that Obama did nothing about the Russian interfering with US elections since 2014. Those types of blanket statements written books frustrate me for two reasons. The first is there are aspects of National Security where investigations and actions are not necessarily ready or visible for public consumption. Second, Obama requested an investigation fo the 2016 election and demanded it be expedited so that when he left office Trump could bring it forward.
The book opens with the phrase "… dedicated to the deplorables." It is a good indicator of what you'll expect in this book.
Three key takeaways from the book:
There is continual argument on who has driven the continual growth of US GDP and the increase of jobs since the Great Recession. Both Trump and Obama claim the achievement. There is a fair argument that Obama never saw an increase of 3% in GDP during his presidency. That said, let's see what happens in the medium term.
Donald Trump ran as a sinner, Hillary Clinton ran as a saint. Sinners sin, saints do not.
It is only year two of the first term of being President. Trump has a very good shot at winning the next Presidential election given the state of both the Republicans and Democrats.