Scrappy Little Nobody by Anna Kendrick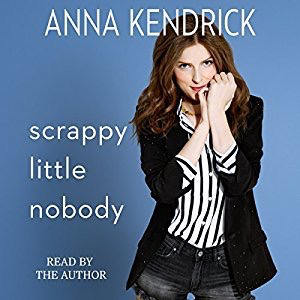 Scrappy Little Nobody by Anna Kendrick
My Rating: 7 / 10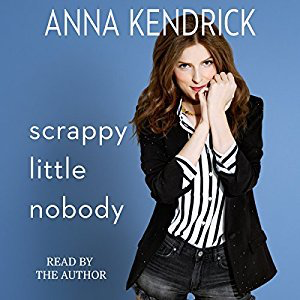 My choice of book (audiobook) this time was quite random. I have 6 outstanding credits in Audible therefore was looking for a shorter audiobook; note my last audiobook was 50 hours in size! I liked Anna Kendrick and the roles she has played in many movies over the years. Why not?
First up, you will not finish this book learning anything or being blown away by some sort of scandal/issue. Anna's life is like most in Hollywood. The struggle of building a resume and ultimately making it in the entertainment industry. That said, Anna's personality and quirkiness seen in the movies is something she wears with a badge of honour in real life. For example when Anna and Lisa Kudrow started the Square Club with Anna as Mayor and Lisa and the Deputy. Who knew?
This is why I like listening to the audiobook format for biographies / memoirs. Hearing it read by the author adds a touch you just cannot get from reading the book yourself. It also helps when the author is an actress.
I would recommend listening to it. Anna had me laughing out loud throughout the book. I didn't learn that much however I was definitely entertained. Aren't we supposed to laugh more in life?