INSEAD's Finance for Executives Programme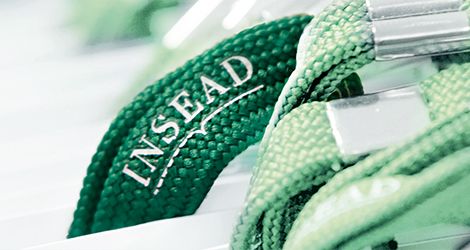 In 2017, after a six year break, I decided to continue my tertiary journey. After completing my MBA, I realised I still had areas I wanted to focus on. That said I didn't want just rote learning, definitions and formulas. I wanted an environment that combines an education based on real life and relevant case studies. Furthermore, an environment that ensures its attendees come with relevant business experience. I turned my focus to INSEAD given recommendations from a few people in my network.
Syllabus
I decided on completing a Graduate Certificate in Global Management with INSEAD; requiring the completion of three on-campus programmes. Last year I completed my first programme at Fontainebleau, France: Management Skills in International Business programme (now called Leading Across Borders and Cultures). This year I'm hoping to complete two programmes.
The Finance for Executives Programme was just shy of two weeks and took us through three major areas:
Corporate Financial Strategy
The Financial Decision Process
Designing Financial Policies
It was structured to lay a foundation on financial nomenclature and the basics on financial reporting and analysis (and the issues with today's reporting processes). Once a common understanding was established we delved into many topics such as valuing investment opportunities, company valuation, cost of capital, raising capital, capital structure, M&A and IPO.
The key with these programmes is the experiential learning and case studies analysis. Having a core group of experienced leaders/managers across various industries and levels in the organisation cultivates an environment for accelerated learning. I was constantly challenged given my background; yet like diving in the deep end, one either sinks or swims.
People
The quality of attendees is one of the key reasons I chose INSEAD over other institutions. We had a few CEOs, Managing Directors and Country Managers of large multi-national organisations as well as heads of departments and specialist roles; again across multiple industries and geographies. We also had three lecturers who came with strong resumes while keeping their fingers on the pulse. For example one of the lecturers spends 20% of his time consulting with McKinsey.
I attended last year's program in Fontainbleau, France which had a strong European attendee base. This year I wanted to do the next programme in Singapore which brought together a solid Asia Pacific attendee base. I'm hoping my last programme will be at INSEAD's Abu Dhabi campus where I can interact and learn from Middle Eastern attendees. Isn't that what Global Management is all about?
Learnings
The two biggest learnings from this programme was discounting and the leverage effect. Whilst our roles as business professionals is to create value for shareholders, success in the economy is to take creating value one level down. Looking at cashflow liquidity versus just profit (i.e. two companies may have the same profit, however the one with a larger balance sheet is inefficient). Thinking through the balance of financial risk and business risk depending on your industry and organisation is critical. These concepts I can take away and use when working with my clients.
What's next?
I highly recommend taking an executive education programme with INSEAD. The powerful combination of learning and alumni has been a great draw card for me. I'm looking forward to creating more value for the customers I work with and my company. I'm also looking forward to the next programme I take!
Reach out if you want any more information on my experience with INSEAD and their executive education programmes.