Robin by Dave Itzkoff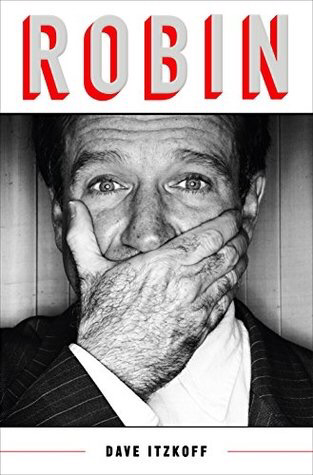 My Rating: 9 / 10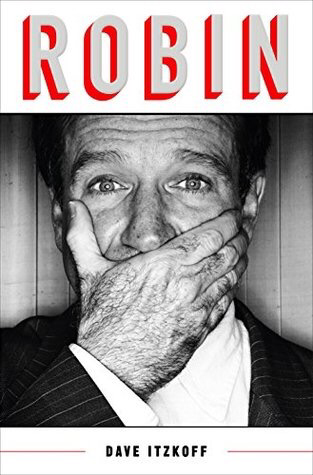 It was only four years ago (2014) when the world was shocked by finding out that Robin Williams had taken his own life. A man who brought us so much happiness, creativity and entertainment was gone; far too early! Since that time I have been searching for a decent biography that documented William's life up until that fateful day. Dave Itzkoff, an author and opinion piece writer did have some association with Williams yet was able to provide both a realistic, independent and rationale review of a man who accomplished so much yet struggled internally throughout his journey.
I learned so much about Williams in this book. The way he grew up in a very "well to do" family and ultimately going against his father's wishes on his choice of career. I learned about his three marriages and why some lasted so long yet how they ultimately ended. What I learned most is that we will never really know why Williams took his life. Of those who knew him well say with conviction that Robin would have never taken his life given his children (he never ended up walking his daughter down the aisle), yet he took his life. His struggle with depression, alcohol, drugs coupled with what was originally diagnosed as Parkinson's yet was a rare form of dementia.
If you're a Robin WIlliams fan then I would highly recommend learning about this man through the lens of Itzkoff! The research performed for this book is clearly obvious and the reader is rewarded with many facts, details and stories about dear Robin. You really get to know the real Robin Williams, the man behind the scene who when around most people was never really himself. He is a once in a lifetime person in his field that was so fast and could react on stage in a way that his peers confirm will never really see again in our lifetime.
Three key takeaways from the book:
Robins gift was not that he was spontaneous, but that he was able to make you believe he was spontaneous.
Robin had a photographic memory. He was able to read lines once and recite them in a scene with ease.
After reading this book it was clear that Robin found it extremely difficult being himself. Perhaps he did get to be himself around his family, however, it seemed the entertainment button was always on in his world.