Review: Zero to One by Peter Thiel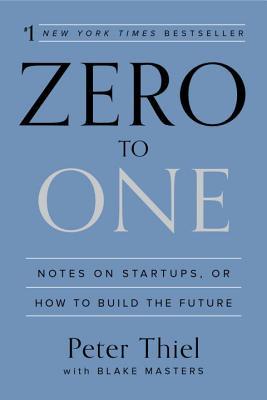 Zero to One: Notes on Start Ups, or How to Build the Future by Peter Thiel & Blake Masters
My rating: 5 of 5 stars
This book has been on my list for the last couple of years and comes highly recommended. Unfortunately I haven't got around to it and must admit I wasn't interested in reading it given Thiel's involvement in politics during the 2016 Presidential Election. With that being said I did get into it early in 2017.
Wow, what a book it was though! The stories and lessons from Thiel were refreshing with so many tidbits, ideas and approaches to entrepreneurship enabling you to take your business from zero to one.
Many of us dream of building billion dollar businesses and Thiel believes it is possible. It does comes with luck and timing which are both hard in this day and age. What he does provide though is a number of factors, questions and considerations that one can work through and think about when generating a business plan with the vision of building a idea for a product and service.
I really enjoyed this book and would recommend it to those wanting to start a business or just to get a feel of what it would be like to be an entrepreneur. It is written by a billionaire who has successfully built two major corporations and has likewise invested in very successful organisations (namely Facebook).
Three key takeaways from the book:
1. Monopolists can think about things other than making money; non-monopolists cannot. Monopolists have four key advantages: 1. Proprietary technology, 2. Network Effect, 3. Economies of Scale and 4. Branding.
2. The biggest secret of a VC Fund is that it's best investment outperforms all other investments combined. Interesting fact but it makes sense given the results of IPOs over the last 10 – 15 years.
3. Every great business is built around a secret that is hidden from the outside. A great company is a conspiracy to change the world and when you share that secret the recipient becomes your co-conspirator.