Hungry: Eating, Road-Tripping and Risking it all with the Greatest Chef in the World by Jeff Gordinier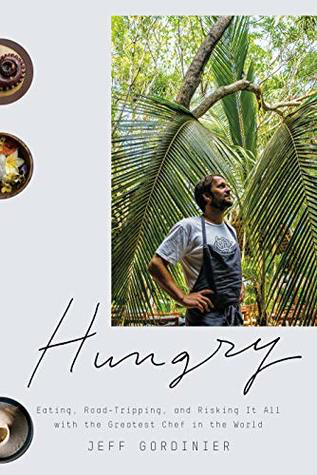 My Rating of "Hungry: Eating, Road-Tripping and Risking it all with the Greatest Chef in the World" by Jeff Gordinier: 9 / 10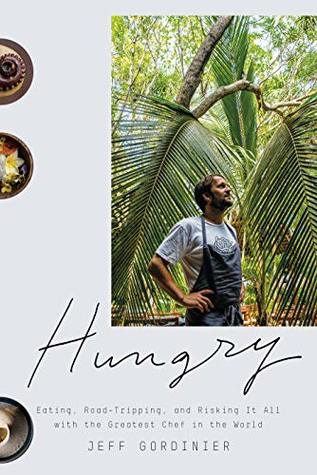 We all have passions within our lives. I like travel, food, experiences and learning. Recently a good friend sent me this book title as a recommendation that covers all three aspects. I did some research on the Internet and came across teams such as world's greatest chef and world's greatest restaurant. This book is about Rene Redzepi, Noma (his restaurant in Copenhagen as well as Noma pop-up initiatives around the world) and his adventures around the world. It is written by Jeff Gordinier who is a contributor to Esquire and New York Times amongst other things. To summarise this book, it is the journey of a food columnist who follows Redzepi for a few years to various countries as part of his discovery of food, flavour, business and life.
I found this book hard to put down; note that I don't say this very often. Gordinier storytelling skills were fantastic and I felt I was there tasting the food and experiencing the journey that both he, Redzepi and others were on. I also enjoyed learning more about Redzepi's character and values. It is clear that he is extremely driven by excellence. Furthermore Redzepi also knows that he and his restaurant businesses have to strive to learn and raise the bar each and every day. He does this by traveling, developing a strong network of peers and to constantly experiment. A good set of standards for all of us to take on board.
One has to remember this book is from Gordiner's perspective. He originally didn't want to join Redzepi in Mexico when originally invited. He took take the plunge and finally accepted. It took him on one of the most incredible journies with someone at the top of his game. I'm a big believer of regretting things you do versus regretting things you don't do. Definitely an important lesson and a great story!
Three key takeaways from the book:
One should always be exploring and experimenting in their respective fields to push the envelope. Redzepi clearly has a fire inside of him to continue this and it is something we should all aspire to!
In relation to the above, there is also balance. There have been times where Redzepi has pushed too far and nearly bankrupted his business on getting it to the next level. I'm a believer in hard work but sometimes slow and incremental changes may make more sense than large jumps with attached risk.
I need to go and experience Noma! Something I'm going to try to do next year if I can get a seat at the table.