Higher Loyalty by James Comey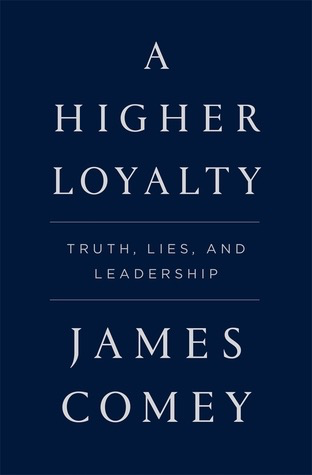 My Rating: 10 / 10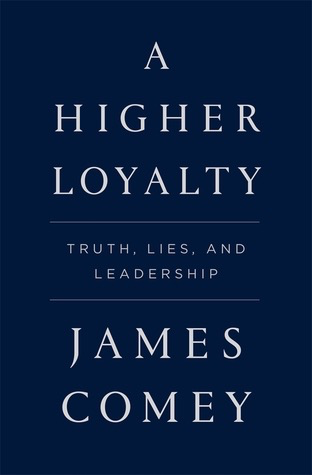 I really enjoy a book when I purchase for one reason yet gain so much more when I finish. James Comey's "A Higher Loyalty" is a perfect example.
I'll admit that the newsworthiness of this book was one reason to purchase. Yet I had read multiple times that Comey is a great leader and was very well respected within the FBI. The combination was more than enough for me to buy the book! Yet the question I wanted answered was how one should act and behave when striving to be an ethical leader; when immersed in a world where you are surrounded by the complete opposite.
It is clear that Comey carefully architected his book to lay a foundation of integrity, ethics, humility, fairness and transparency throughout. These values were established early as a supermarket employee all the way to leading some of the largest government departments; namely 2nd in charge of the Justice Department and finally with the Federal Bureau of Investigation. Comey's approach (it seemed) was to anchor the first two thirds of the book so that he could cast a striking comparison to the final third of the book (i.e. The Trump Administration). Interestingly enough I recently read Ray Dalio's Principles book (my review is here) and how his "Principles" philosophy is engrained at Bridgewater. I am not surprised that Comey was formally the General Counsel for Bridgewater for three years!
Comey does go into great detail on the areas many readers are looking to learn. First, his dealings with the Clinton email saga. Second, Trump as President Elect and then as President. What I like about these final chapters is that Comey calls out his experience from his vantage point yet admits where he had gone wrong. Most tabloids focus on this 20% of the book (RE: Trump) when 80% is about leadership, values, integrity and ethics (RE: the more important stuff).
My only feedback on this book is that the ending is too Trump focused. Given the sizeable non-Trump aspects of the book (e.g. Comey's four decades in law, federal prosecutor, business lawyer and work with three presidents) I would have liked him to pull it all together. He could have concluded on what is higher loyalty is for the world of tomorrow. Furthermore, what the future is for Americans and the rest of the world. Maybe, what's next for him?
Key takeaways from the book (yes in this book I have more than three):
Surviving bullies requires constant learning and adaptation. Which is why bullies are so powerful, because its so much easier to be a follower, to go with the crowd and to just blend in.
Laughter is a good indication that people aren't taking themselves too seriously. Comey noted that he has never seen Trump laugh (even after researching many videos online).
True listening is that period of silence and allowing someone's words to reach your conscious brain. More importantly (and something Comey thinks is a little weird), your body language and tone signal to someone that "I want what you have, I need what you know, and I want you to keep telling me the things you're telling me."
If people are dressed formally, they will think and act in that formal, restrictive box. That is not a great recipe for great debate and conversation.