Down Under by Bill Bryson
A book review by Brad Revell of the book "Down Under" authored by Bill Bryson. This book on Australia rates a 7/10 based off Brad's review.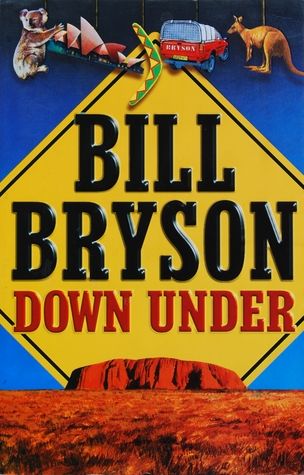 My Rating of "Down Under" by Bill Bryson: 7 / 10
Back in December / January of this year I had never heard of Bill Bryson. It was a former colleague that sent me an Audible credit for one of his books - Down Under. It was a very nice care package to send through given I was very much down under in the depths of COVID-19 (more on that here)! Bill Bryson has quite the history in writing books about travel and language. Its times like this where I jump head first into new books written by undiscovered authors.
Overall Bryson is a good writer and story teller. His tone leans more towards the humorous yet at times was a little passive aggressive and off putting. He worked his way around Australia throughout the book telling personal stories and historical aspects I didn't even know as an Australian. This is the type of book where you are both entertained and educated at the same time.
Recently I was with a different colleague who brought up Bryson and his book The Body (mentioned it was a highly recommended book to read). After looking at his list of books on Goodreads I'm looking forward to consuming these in the near future:
The Body: A guide for occupants
A short history of nearly everything
Notes from a small island (about the UK)
Three key takeaways from the book:
The book originally was going to be titled "No Worries." Due to another titled book with the same name they had to think of something else. The term no worries is explained in depth which I really liked.
Aborigines is Australia's worst social failing to date. Bryson cites multiple statistics at the time the book was written. I was blown away by the statistics. More recent statistics can be found here.
It's aspects like this why I'm proud to be Australian:
Australians (sic) spend half of any conversation insisting that the country's dangers are vastly overrated and that there's nothing to worry about, and the other half telling you how six months ago their Uncle Bob was driving to Mudgee when a tiger snake slid out from under the dashboard and bit him on the groin, but that it's okay now because he's off the life support machine and they've discovered he can communicate with eye blinks.