Lessons from traveling to Australia in a COVID-19 world
After taking two journeys to Australia during the COVID-19 pandemic and contracting COVID-19 there are many lessons learned when traveling in this new world.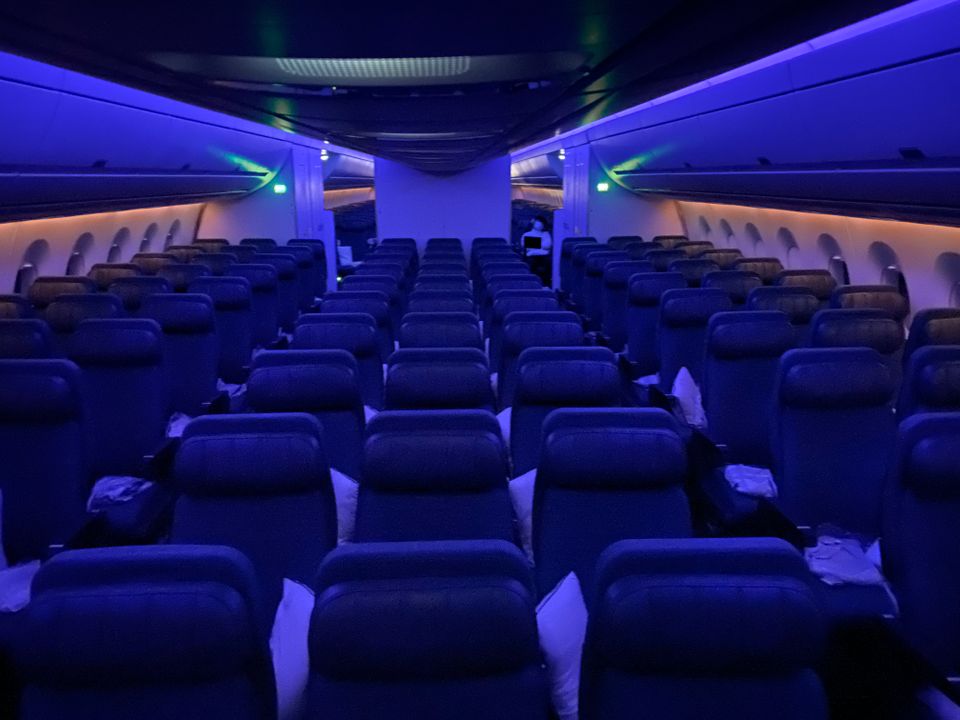 Every person on this planet has their unique COVID-19 experience and story. It could be contracting the virus, losing a job or having a loved one suffer. It is a once in a lifetime experience each and everyone of us will forever remember. Although the UK started its many lockdowns in March of 2020, it wasn't until June that I began my own set of incidents that changed my life. In summary, my father lost his short term memory and developed Alzheimer's disease. Unfortunately we made a decision for him to be moved into a nursing within the year (this all happened within a space of 5 months). My brother's oldest son developed Hodgkin's Lymphoma the week before my Dad lost his memory and went through six months of hell with chemotherapy. On top of this was my Mother, the rock of our family. She dealt with most change I believe she has endured in her lifetime.
This post is a reflection of the last twelve months. From flying out to Australia by myself in early July for two months and going out again in December with my wife Tanya. These journeys meant going through Australia's hotel quarantine twice, contracting COVID-19 the second time and dealing with Australia's strict (and chaotic) lockdown changes which impacted both journeys somewhat. I've broken down this post into a number of sections as it will be longer than usual. This will make it easier to move around to the area(s) of interest. This crisis is far from over and we all need to adjust and think differently on how we navigate the new world. I hope over time the lessons in this post endure and continue to be applicable.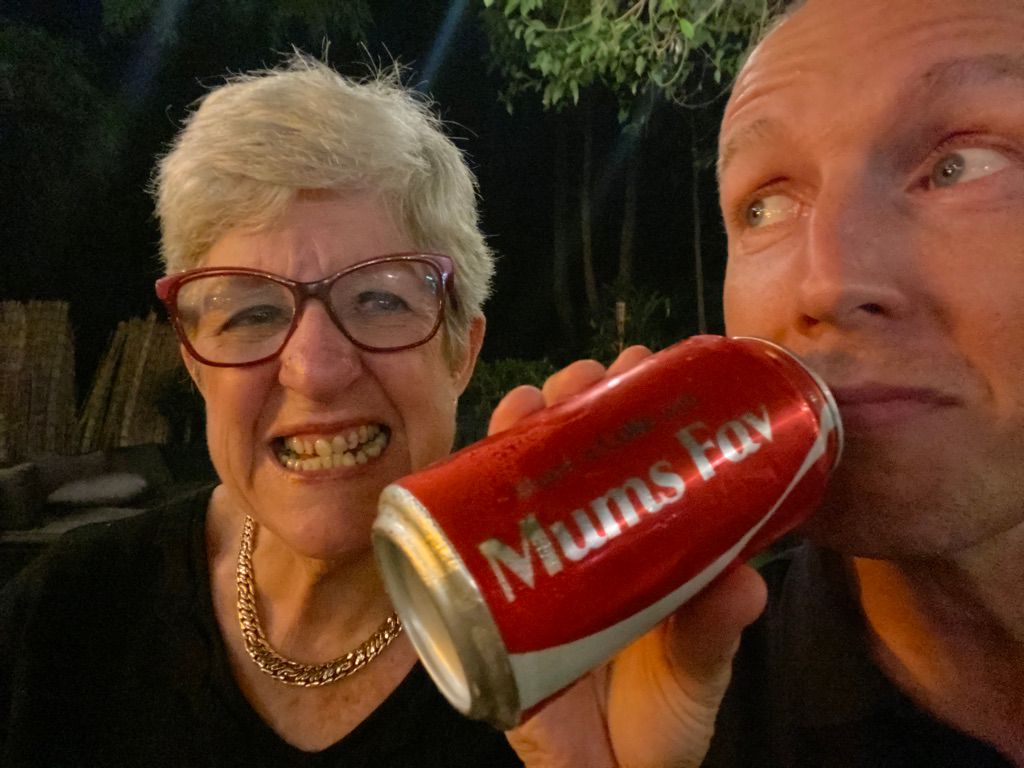 Flight for your life (booking that is)
Booking flights are relatively easy in normal circumstances. The great dispersion in our economy has provided the end consumer with a frictionless booking approach to flying. Many carriers, routes and options are at our fingers tips to book. It was easy as we looked at routes, prices and flexibility all on a website and made our choice. That's typically it in normal circumstances. The flight is booked and we're good to go.
This isn't the case anymore. The airline industry is in a wrecked state, yet it will ultimately recover. In the short term using flight aggregators for booking itineraries is not a good short/medium term strategy. Countries have restricted supply based on quarantine requirements which have subsequently impacted on how many people can get into countries and onto flights. Supply side restrictions drive up prices however can also result in last minute cancellations due to airlines running routes at losses. My second trip to Australia with Tanya was originally booked via an aggregator and was cancelled the split second after booking. This meant we had to wait up to 40 days for the refund to come through whilst having to go through the entire booking process again. Furthermore, when searching for another option this exact route (which was just cancelled) still showed as being available. Not cool Opodo!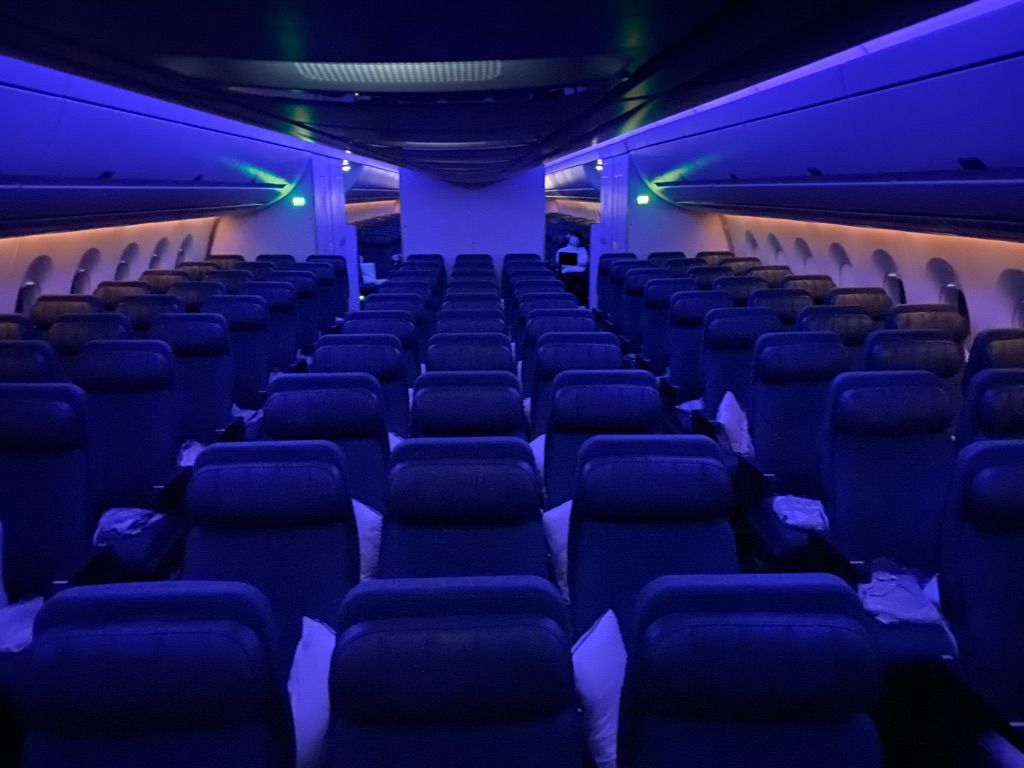 The best option is to book directly with airlines. Even better is to call them up on the phone. Cut out all "middle-men" in the process thereby avoiding any risk of cancellations and/or problems. This is how I traveled to Australia the first time; without any issues. It was a unique journey for me and that is coming from someone who has travelled multiple millions of miles in his life. Empty flights and airlines were quite strange.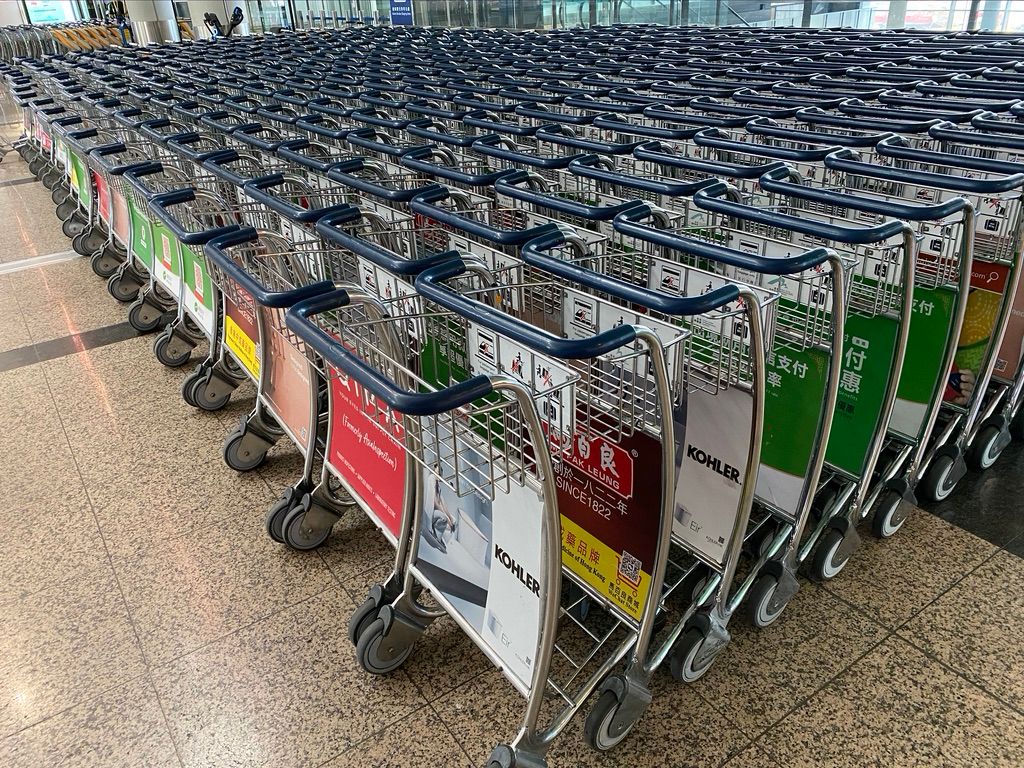 When booking the second flight we took our own advice and called Cathay Pacific directly. We ended up flying out to Australia with zero issues. The flight costs a significant amount more than normal prices, however, again this is due to the destination (i.e. Sydney, Australia) restricting the amount of incoming passengers due to quarantine hotel supply.
Hotel Quarantine
Hotel quarantine is one of the most mental challenging experiences I've endured in my life. I've had to do it twice now! You feel like a prisoner doing solitary. Once you're in the hotel room you do not come out for 14 days. You open the door only to receive meals, deliveries and get your two Covid-19 tests.
One should put this in perspective. We live in the 2020s. This is the world of Amazon, Netflix, UberEats, FaceTime and Facebook. Within a room you are connected to the world. You have access to the world's products and services at your finger tips. Imagine hotel quarantine 15 years ago when none of those services (other than the early days version of Amazon) existed?
Traveling with the impending hotel quarantine requires some mental preparation. I'm a fit and healthy person and exercises most days. To be locked in a hotel room without the ability to walk outside the room is a challenge. I had to develop the right mindset and ensure I had the right tools in place to stay active. Here are some of the things I brought and prepared for:
Exercise equipment in a large duffel bag:
– Chin-up bar (not most hotel door frames are architected in a way where chin-up bars do not work)– TRX / Gym rings– Jump rope– Foam rollers
Many books to read (digital and physical)
A laptop, iPad and Bluetooth speaker
Media subscriptions (e.g. newspaper, podcasts and/or audiobooks)
Time booked in with family and friends via communication mediums such as Skype, FaceTime, WhatsApp etc.
A network router. This one is random however if you're technical I highly recommend you bring one. Bypassing the wireless router queuing protocol can help provide a much higher bandwidth as the below screenshot shows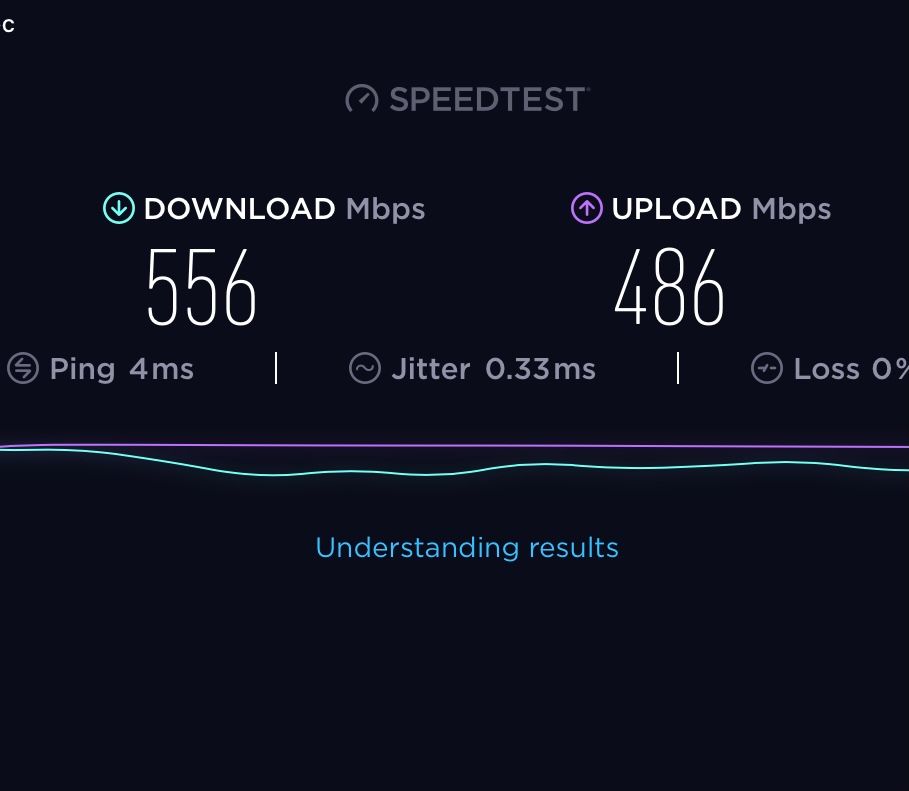 Having the right tools and a regular schedule are key ingredients in keeping busy. It helps make the quarantine period efficient and easy. There are no real excuses to not stay connected to the real world. I focussed a lot on exercise as well as combing various habits I've formed. This helped keep me sane. For example, I spend a lot of time pacing my hotel room. Whilst this sounds strange, I averaged 15,000 steps per day - approximately 10 - 15 kilometres a day. Walking in isolation isn't fun however combining this with reading a book, listening to a podcast/audiobook or ringing a family / friends is a good combination. I refer to stacking together activities in a previous post. Apologies to all those who had to deal with the my "Blair Witch Project" FaceTime sessions! Plus I was also working remotely which helped with my routine.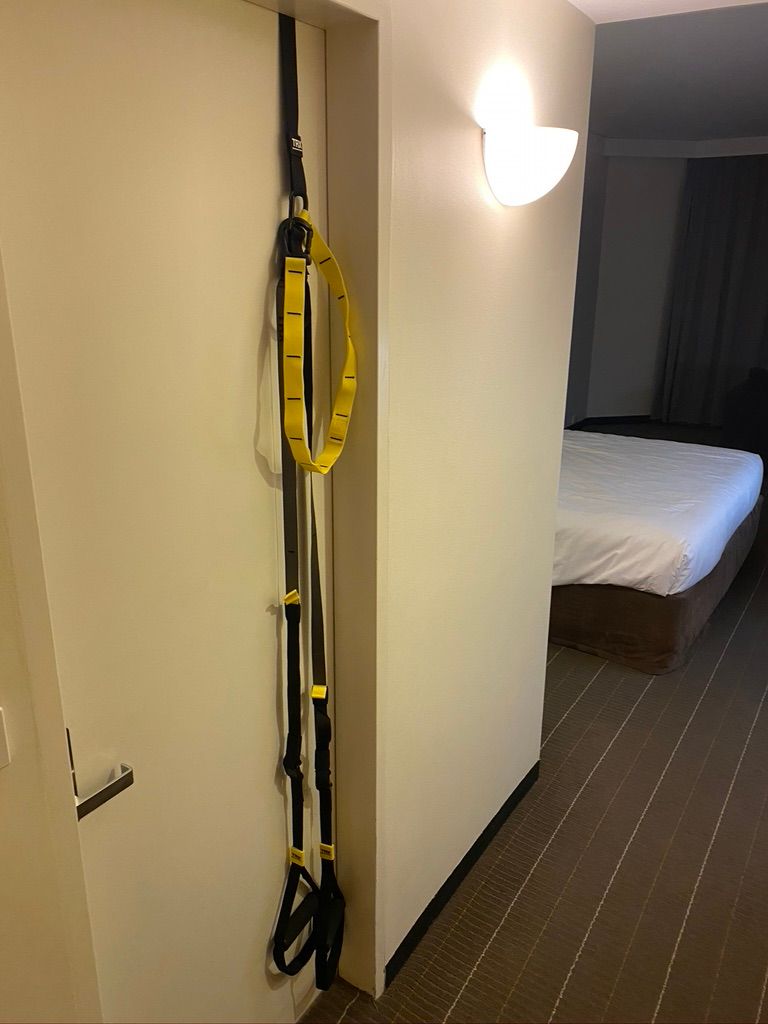 Another consideration is nutrition. Part of the nutrition equation will ultimately depend on where you get placed for quarantine. The reason is two fold. The first is whether the hotel caters in or out. This will ultimately drive the quality of food delivered to your front door. Second is your ability to order in food to supplement what's provided (i.e. UberEats, Deliveroo etc.). The latter needs to be scheduled and researched in advance. In Australia you won't know which quarantine hotel you will be in until the bus pulls up in front of it. The first hotel I stayed in was quite average (but more than fine). The second hotel was very nice. We didn't stay in the second hotel for very long as I contracted COVID-19 (more on that later). Ultimately all hotel experiences become the same after isolating for a few days.
The last aspect to consider is whether you are isolating alone or with someone else. The first time was by myself and the second time was with my wife. Both required different types of preparation. The first I've covered above. The second time just requires coordination and scheduling of the main activities (e.g. eating, workouts, conference calls etc.) along with knowing it will be a tough experience. Our motto in all situations.... when in doubt talk it out.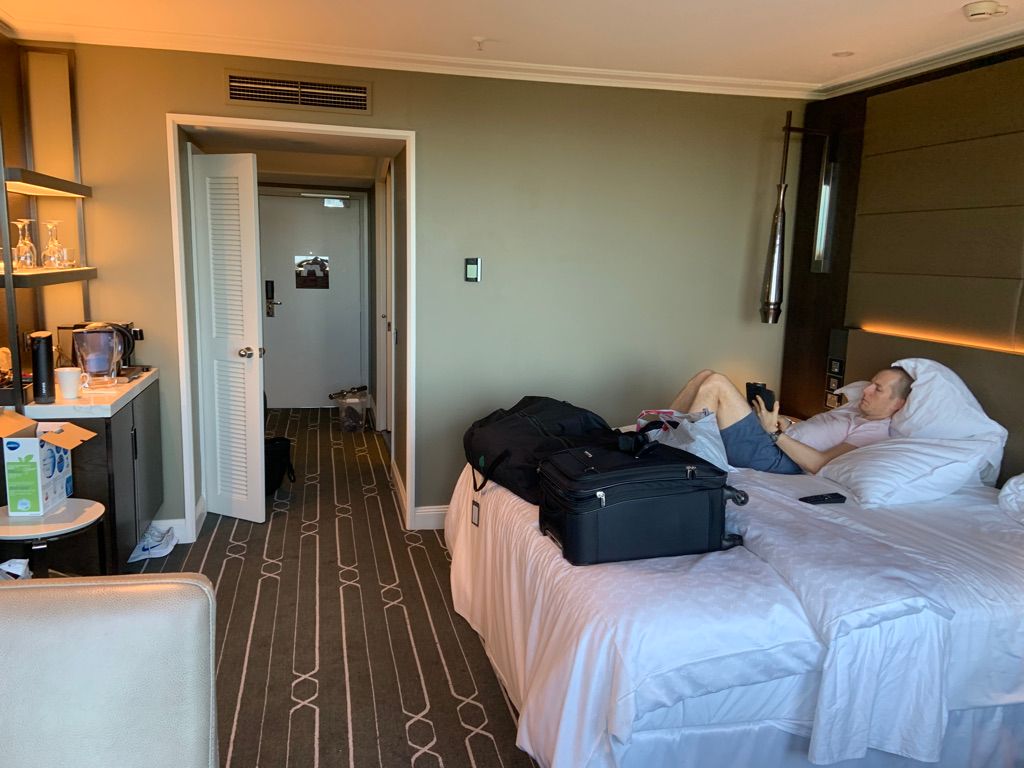 The immaculate infection
Early into the pandemic both Tanya and I agreed that we think she contracted COVID-19 back in March. This was when the pandemic was just taking hold. I was in Fontainebleau, France on an executive education programme with INSEAD for the week. I arrived back at the time after her symptoms had gone away. Fortunately I never contracted COVID-19 from Tanya and we both went about with our lock down lives.
It is hard to fathom I never caught COVID-19. After traveling to both Spain and France in the early part of the pandemic AND living with a wife that had it the odds were that I should have contracted it by early up. It took the new UK highly transmissible variant for me to contract COVID-19. My symptoms showed on day three while in quarantine in Sydney.
Protocol is Australia is excellent in preventing COVID-19 entering into the country. I had my first COVID-19 test on day two and started showing symptoms on day three. The health team notified me on day 4 that I was COVID-19 positive. The health team recommended Tanya and I split up and re-isolate in two different hotel rooms. We would both be moved to a health hotel for isolation purposes. My timing resets when I first show symptoms. Unfortunately Tanya had to restart her isolation again when she had moved to the new location. It meant that we stayed in quarantine / isolation for a total of 18 days before leaving and flying up to Brisbane.
The health hotel we were moved to was excellent. Instead of a small hotel room we both had our own one bedroom apartments on different floors. Each had a kitchenette and a balcony although all kitchen appliances were disabled. Why you ask? Think of a toaster burning toast and triggering the fire alarm. Not a great situation to have a bunch of COVID-19 positive patients being evacuated.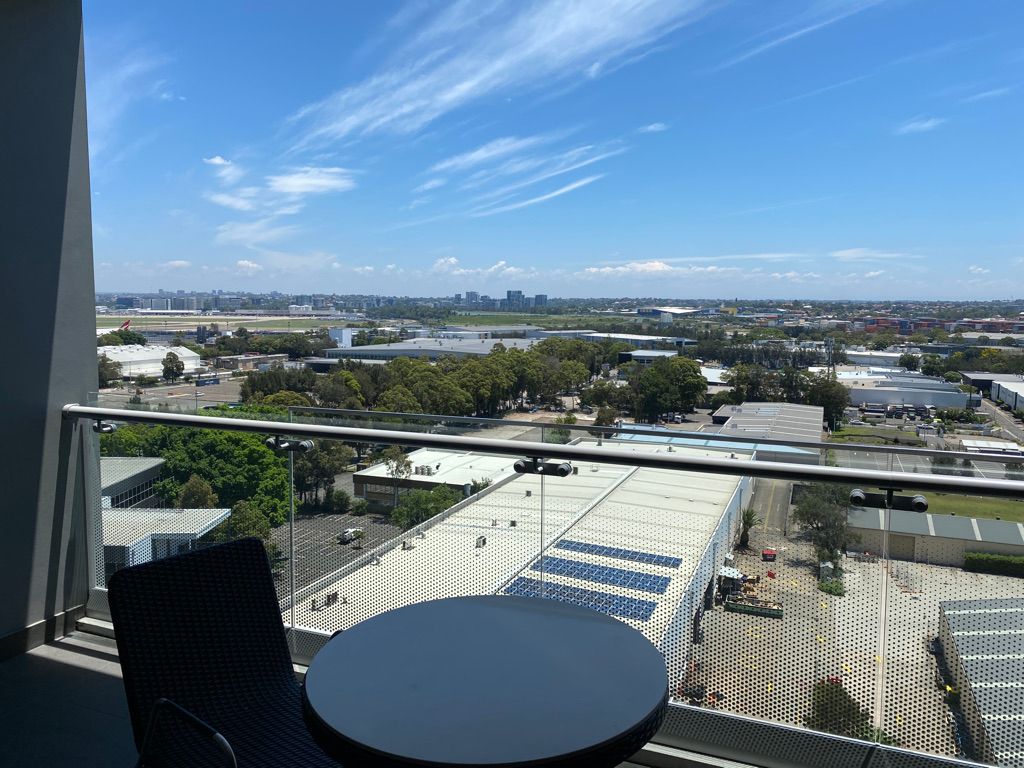 If I was ever to catch COVID-19 again, the health hotel is the place I'd want to be. I had vitals checked twice a day. I also had a nurse (RPAVirtual) check in with me via Zoom. This was to make sure I was both physically and mentally well as can be. The ability to see me on screen in order to assess my skin tone and mental wellbeing is one of the key criteria for the RPAVirtual team.
I often compare my experience to others around the world. People in India for example who are suffering from COVID-19 are told to stay at home and not go to the hospital unless they absolutely need to. As a foreigner in Australia (although I am Australian), I was able to get the very best health care while sick and vulnerable.
Expect the unexpected
Today's pandemic world presents us with more surprises than Santa's deliveries over a Christmas period. Throughout my first and second journey to Australia, I dealt with a number of scenarios which didn't go to plan. One of my favourite sayings is from Eisenhower in which he said ".. planning is everything and yet plans are nothing." Here are my examples:
Flight rejection: Getting bumped from my first flight to Australia. This was due to the state of Victoria going through a major outbreak. At the time they shutdown Melbourne's international airport. This meant all international flights were redirected to other major cities. Sydney at the time had an arrival limit of 9 international flights a day. Furthermore a restriction of 450 international arrival passengers a day. This meant any passengers around the world coming into Australia needed to slowed down significantly. Fortunately I was able to use compassionate reason to stay on the flight and keep to the plan
Intermittent viral fragment shedding: Yes this is a thing (see this). When you get the virus you can shed COVID-19 fragments for up to 120 days post visible symptoms. This means that any COVID-19 test you get after recovery period may come up positive. This happened to me on day one when I arrived in Brisbane after finishing quarantine.
Brisbane's first mini lockdown: Brisbane was heading into a three day long weekend lockdown when we left Sydney to fly up. This was due to a cleaner catching the virus and potentially spreading it to multiple locations in Brisbane. It ultimately ended up being a non-event. It meant we had to stay in a hotel for two more nights, pay for COVID-19 tests and meals when we could have been staying with family for free. Having extra cash and being flexible is important to consider.
Brisbane's second mini lockdown: Similar to the previous point, however we had flown down to Tasmania for a two week vacation. The problem with this lockdown was that Brisbane had identified exposure concerns from a particular date. This happened to be the same date we flew down to Tasmania albeit early in the morning. If you think Australia is crazy strict when it comes to COVID-19, Tasmania is on another level. After receiving multiple text messages from the Tasmania government throughout the first week, we we told to self-isolate and get a COVID-19 test to confirm we are negative. It meant we missed our flight to Sydney as well as paying for two extra nights accommodation.
Booking flights and cancellations: We were supposed to fly back to London with Cathay Pacific as part of our return itinerary. We received a cancellation notification four days before the return flight began. We called to find out our options and were told the earliest flight in the same class (Premium Economy) would be a month away! This was not a realistic option for us. Therefore we cancelled with Cathay Pacific and booked with Japan Airlines. Note the cost of the flight with JAL was half the price of the return leg with Cathay Pacific! In my experience the flight isn't 100% confirmed until you are actually sitting on the airplane!
Be prepared to get tested again and again: Between Tanya and I we have had 20+ tests since leaving for Australia. All countries are doubling down on testing before you arrive and after you have arrived. If you're not a resident of the country the cost can add up. More on that below.
Money
If you haven't quite picked it up as yet, money becomes an important aspect when traveling during a pandemic. First and foremost, given flight supply is reduced the flight prices will be higher; simple economics. On the second trip we had to go through four iterations of bookings given previous cancellations. Airlines take time to refund you the money for their flights. Therefore make sure you have enough spare cash / credit card available to have multiple flights going at the same time. In the end you'll get the money back for what you don't use. It just takes a bit of time.
As mentioned, expected the unexpected. Most unexpected aspects cost money as well. After quarantine in Sydney, we flew to Brisbane and had to stay in two different hotels and take multiple tests. What I didn't mention earlier was the food costs as well. That ended up costing us approximately $800 AUD; just for two full days!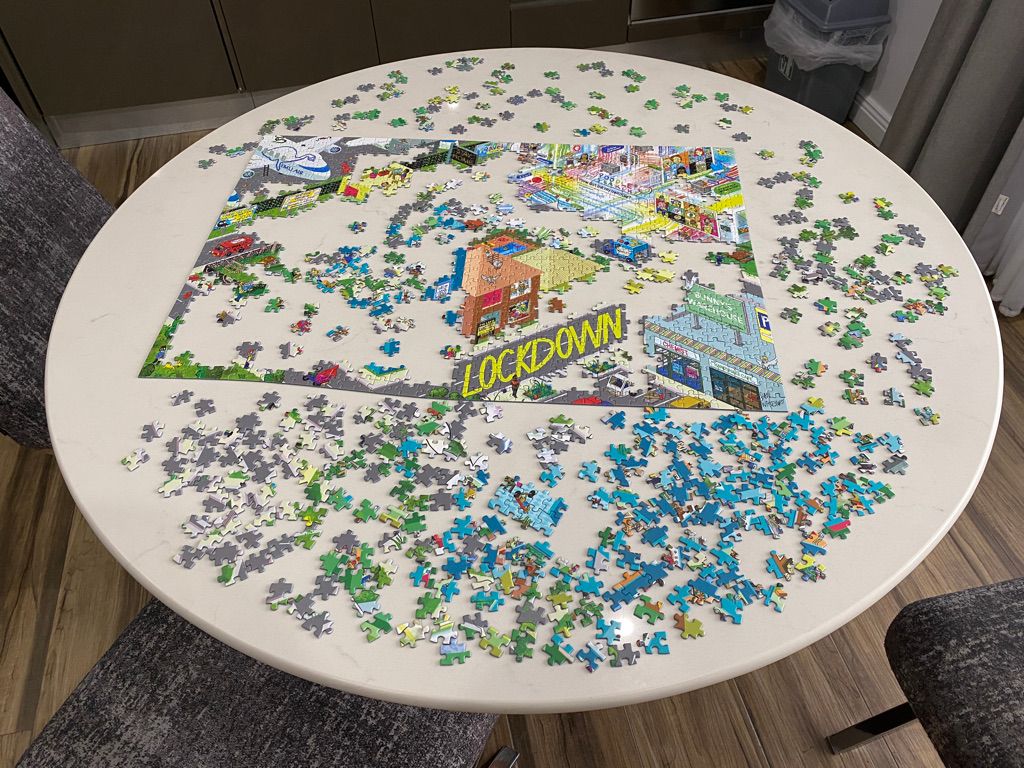 Coming home to London also meant the following in terms of money:
Mandatory COVID-19 test within 72 hours of leaving Australia ($200 AUD)
Mandatory day 2 and 8 test as part of 10 day isolation (£400)
Test to Release scheme enrolment so we can shorten our isolation back in London (£100). Note that this is optional. We wanted to get out of isolation as quickly as possible
Thinking on your feet
Travelling generally requires one to think on their feet. Not everything goes to plan. Are you the right terminal? Is your flight delayed? Do you have enough time to transit to the next flight? Did your bags arrive? There are so many questions and scenarios. Plus the answers are always changing!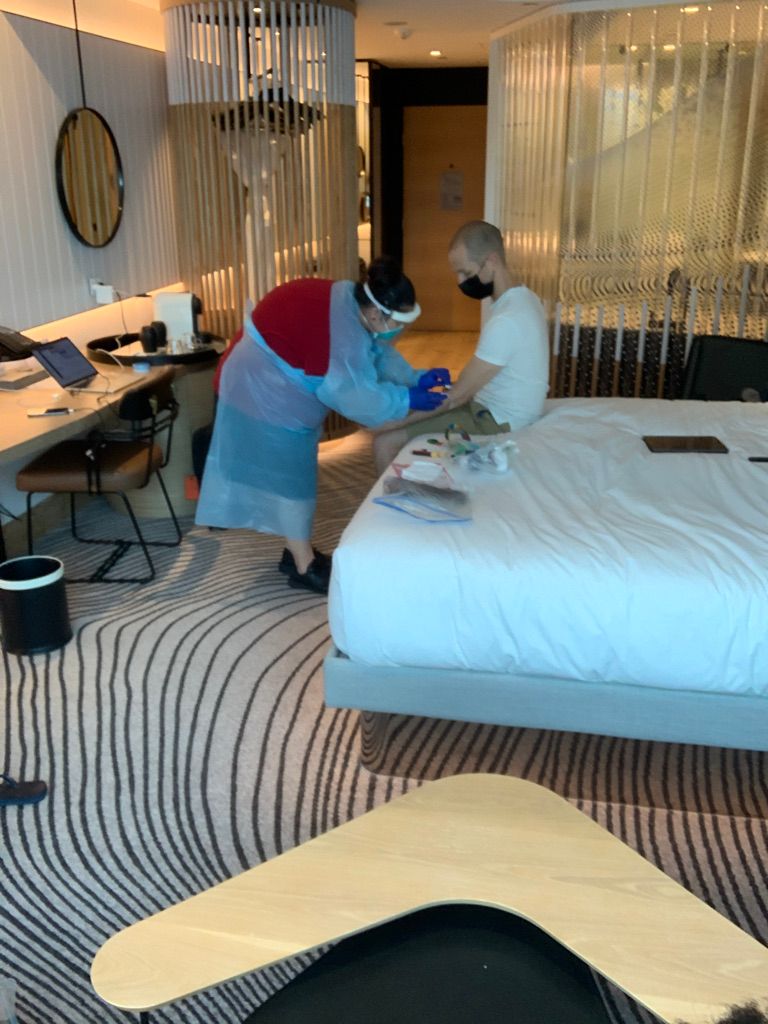 I typically travel quite regularly however have found travelling during the pandemic more challenging purely due to the rules constantly changing. Furthermore, there is a lot of reading one needs to do when leaving a country and arriving in another country. If you need to seek clarification then call up and ask. Expect to wait on the phone for quite some time with reduced call centre staff support. Finally, allocate extra time. This isn't something I normally do however exceptional times call for exceptional measures.
The new world
We've all been exposed to a new version of the world. Looking at the changes from a business lens I'm excited to see the acceleration of digital technology powering real change. This change comes with many externalities, second/third order effects which will play out in the short, medium and long term.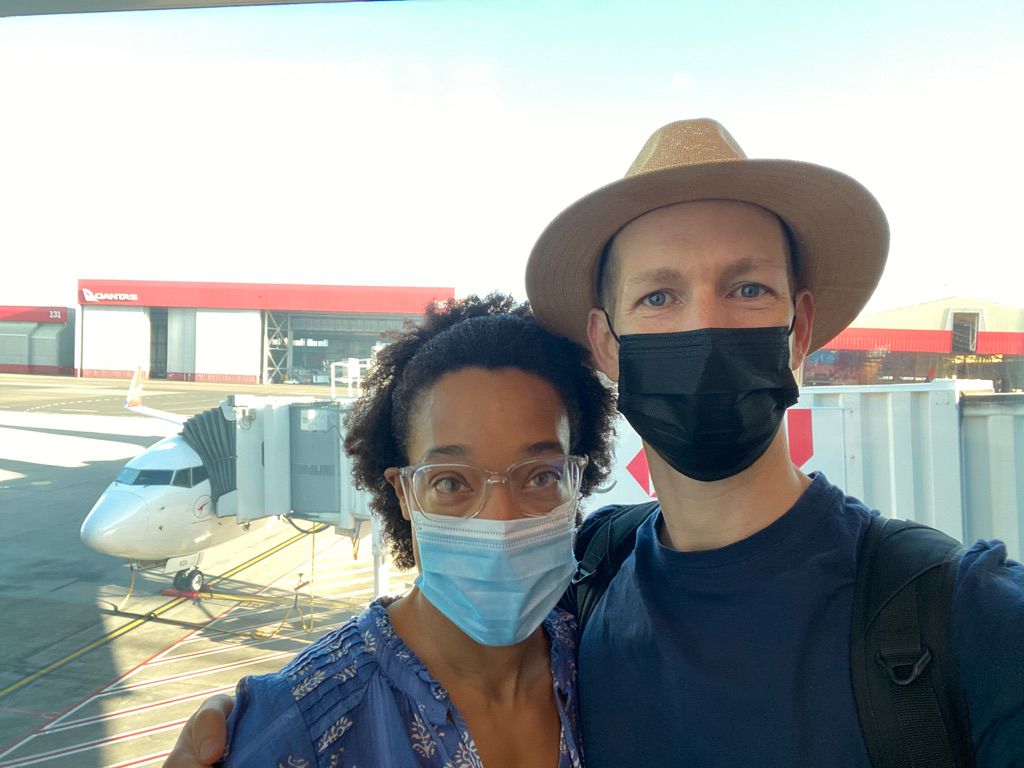 The last year have taught me many things. I've made many mistakes, learnt a lot of lessons and looked at the world very differently. This isn't over at all. The dust will take at least couple of years to settle. Plus how the dust settles is also unknown. In the meantime do your homework, save your money and prepare accordingly if you want travel!
I hope you found this post interesting. It was a great experience for me to look back and think about all the things that have happened to both myself and Tanya. We both reflect a lot on the experience and interestingly enough look back at it fondly as we've learned so much. To wrap this up I though I'd lay out a timeline from my first trip all the way through to the second time when we arrived back in Australia.
Chronicle of my Covid-19 adventures
Here is a timeline of all the events that occurred
3rd July 2020: Left London to fly to Australia
5th July 2020: Arrive into Sydney from Hong Kong and into quarantine
18th July 2020: Released from quarantine and leave around 6am to make the most of the day. End up driving up to Brisbane as they were locking down borders and wanted to avoid flying just in case problems arose
20th July 2020: Arrived into Brisbane early morning after getting through QLD's borders at 3:30am
31st Australia 2020: Left Brisbane and headed back to London. Note that I didn't go through any quarantine or isolation when I returned through London Heathrow Airport. It was like I was a normal passenger in normal times. Very strange given how strict Australia was.
17th December 2020: Flew out of London on route to Australia via Hong Kong
19th December 2020: Land in Sydney
21st December 2020: COVID-19 PCR test
22nd December 2020: Covid-19 symptoms show themselves in the morning (akin to fever / fatigue / aches)
23rd December 2020: Diagnosed COVID-19 Positive
23rd December 2020: Moved to Meriton Suites Health Hotel in evening after being notified early morning that we were to be moved
23rd December 2020: Tanya and I decided to split into two rooms in order to avoid isolating together for 28 full days
23 - 29th December 2020: I continued to experience Covid-19 symptoms
25th December 2020: First time I've spent Christmas along
31st December 2020 / 1st January 2021: First time I have spent the New Years period along
3rd January 2021: Filled out the QLD Border Pass in advance given it would take time to complete
5th January 2021: Policy change with NSW Health. I was told I had to get an exit test before being discharged. Weird given the concept of intermittent viral fragment shedding which means you'll typically still test positive.
5th January 2021: 2nd COVID-19 Test while in isolation
6th January 2021: 2nd COVID-19 Test results came back negative. Really surprised about that!
7th January 2021: Discharged from Meriton Suites Health Hotel at 6:30am
7th January 2021: Traveled directly to Sydney Airport and flew to Brisbane. Previously had filled out border pass to QLD in order to gain entry
7th January 2021: Requested by my Mum's Retirement Village to take another C19 Test in QLD as part of entry. Tests cost $110 AUD per person.
7th January 2021: Stayed in Hotel overnight just to be safe. Tanya and I decided to keep it safe and isolate just until these test results came back
8th January 2021: COVID-19 test results returned negative for Tanya and positive for me.
8th January 2021: Multiple calls with QLD Gov Health given they treated me as a community COVID-19 case. Requested to stay and isolate in another hotel at our own cost
8th January 2021: Nurse visited our hotel room to take a blood test in order to determine anti-body count and COVID-19 strain
9th January 2021: Received call late morning notifying me that we were able to leave the hotel and reacquaint with the family
9th January - 20th March 2021: Stayed in Brisbane with my Mum. We also took various weekend trips to Noosa, Gold Coast, Byron and Ballina
20th March 2021: Left Brisbane for a two week holiday in Tasmania prior to returning to the UK
30th March 2021: Requested to isolation in Tasmania due to Brisbane's breakout
30th March 2021: Cathay Pacific cancels our flights back to London. We end up book alternative flights on Saturday 10th April, a week later than originally scheduled
31st March 2021: COVID-19 tests in Hobart
31st March 2021: Missed flight to Sydney given isolation
1st April 2021: COVID-19 test results came back negative. We were also both released back to the world
2nd April 2021: Flight to Sydney and a week's wait before flying home
10th April 2021: Flight back to London via Japan
11th April 2021: Arrived safely home in London. Ended up doing 8 days of isolation as part of test and release scheme