The interaction impact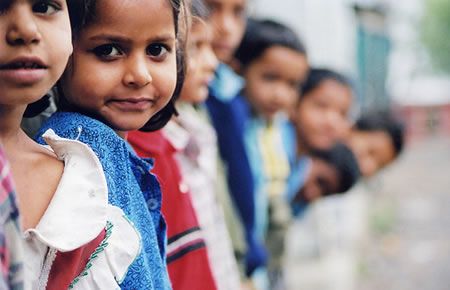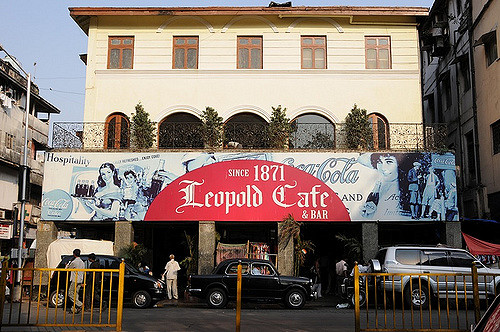 Mumbai, 30+ degree celsius, bustling with thousands of people, noise along with a plethora of smells. All of my senses were alive and overloaded on this Saturday afternoon. My colleague and I had been in Mumbai for the week and our flight was leaving late in the evening. Saturday was only opportunity to get out and see the sites given we had been either in the hotel or working with our client at their office.
We had already eaten at Leopold's Cafe, a Mumbai landmark established in 1871 and brought into the spotlight given the 2008 terrorist attacks that killed over a hundred people. We had our fill of excellent Indian food and needed a walk around the area to digest and soak up the sights. Armed with a freshly cut coconut we wandered aimlessly through the slums, street and sites to a point where we needed to sit down and relax. It was at this point we joined a number of Indians on a long concrete bench to finish off the coconut, reduce the sweating and just watch the world go by.
Throughout our journey that day we had been inundated by people. There were beggars asking for money, so called priests from various temples using their various approaches to ultimate get money. We also had side street sellers trying to offload their trinkets. We were exhausted both physically and mentally.
While cooling down I noticed a little girl approach us with her father right behind her. This girl was approximately eight, dressed in a beautiful pink Indian dress. What stood out were her extraordinary eyes. Her innocence combined with curiosity was the only thing that stopped me from shooing her away when she said hello to us.
My first reaction was to tell her to go away or to simply say no and ignore whatever came next. My subconscious quickly rejected that notion and instead I responded back with "Hello, how are you?" Her response was polite saying she was fine. Then a pause. I finally said that she had a very beautiful dress. Again she smiled and her eyes lit up again. She then turned away and went back to her father who put his arm around her while they both walked off. He was beaming with pride with the exchange that had just occurred. Yet he never said a word to us as his attention was on his daughter.
Later in the afternoon my colleague and I were reflecting on this experience. At the time my colleague wasn't sure what she had wanted. My opinion was that she was learning English and this was perhaps her first opportunity to converse with a real westerner versus her local Indian friends, teachers or family. I don't think we realised at the time how much of an inflection point it could have been for this girl. Rather it was our established beliefs and experiences that initially identified the girl as just another beggar. Our reaction however could have been the one thing that sets her on an amazing trajectory and journey for the rest of her life. If we had of reacted negatively, who knows what it would have done to her in the future?
I could be 'making mountains out of molehills' with this experience. Yet there is a lesson to take away from this exchange. We all have values and beliefs based on our own experiences and/or our maps of the world. It sometimes pays to step back and see things from another person's perspective and learn something as a result; especially with children. I will never forget the girl, her smile and reaction at the conclusion of our conversation; nor will I forget her father's visible pride. I hope some days she fulfils her dreams. She has taught me that I need to dream a little more too.