Battle of Brothers: William and Harry (The Inside Story of a Family in Tumult) by Robert Lacey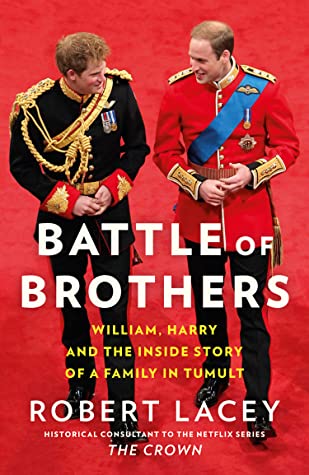 My Rating of "Battle of Brothers: William and Harry (The Inside Story of a Family in Tumult)" by Robert Lacey: 6 / 10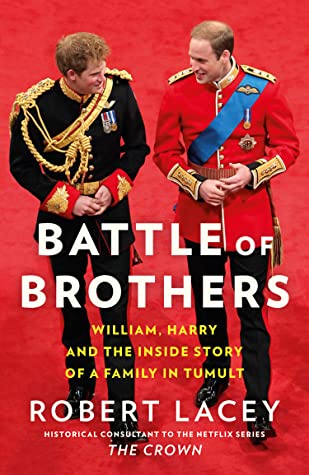 Let's be clear that this book is not the typical memoir / biography I would read. It's a somewhat "trashy" book that will get the reader up to date on all Royal Family current affairs. The title does say it all!
What I liked about this book is that it provides the history and background of the various characters. This includes the Royal Family along and married in members (e.g. Megan, Kate, Diana etc). The focus narrative is on William, Harry and their wives. Laying the foundation of these personalities, their values and backgrounds helped set the scene. It aids the reader in better understanding their respective actions which have driven many a headline.
Surprisingly, the current reviews of this book have many negative comments. For example reviewers calling out that Lacey didn't provide anything ground breaking and instead re-hashed previously written material. Whilst that is somewhat true it is important to provide the background. It helps understand and justify the behaviours that are chronicled in this book.
As mentioned, this isn't my typical type of book I read. It is entertaining, well written and I enjoyed his style of humour. In this instance I'm not going to document my key takeaways. I think they are pretty obvious!