Review: Shoe Dog - A Memoir by the Creator of NIKE by Phil Knight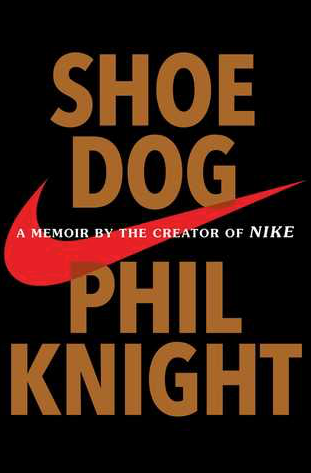 Shoe Dog: A Memoir by the Creator of NIKE by Phil Knight
My rating: 5 of 5 stars
I would be hard pressed to find anyone in the world who haven't heard (or seen) of Nike. Yet I would be able to find many people who have not heard of Phil Knight! And there is a reason for this which the reader ultimately understands after reading this book.
My expectations prior to picking up this book were quite different to what I ended up learning from it. For example, I was looking forward to hearing about the negotiations and relationship with Michael Jordon and one or two snippets about the Air Jordan legacy. Instead, Knight delves into the beginnings of his life and how Blue Ribbon (and ultimately Nike) became the business it is today.
What is incredible about his story is the humility and humbleness of the key players of the business along with the many struggles they had with solvency, dept, legal disputes and competition. Yet with the hard work, passion and persistence they have built the biggest shoe and sporting apparel company in the world. Thoroughly enjoyed this book and Phil Knight's openness to how it all unfolded; more so in the very early years.
Three key takeaways from the book:
1. The Swoosh logo cost $35 to design back in the early 70s! Talk about cheap!
2. You measure yourself by those who measure themselves by you. Yes, very deep yet it aligns with many successful people who said over the years: "It is who you associate with that will help build and challenge you to the next level"
3. Business is never just business. If you want to succeed you have to make it personal and drive it with passion and persistence.