Review: The Primal Connection: Follow Your Genetic Blueprint to Health and Happiness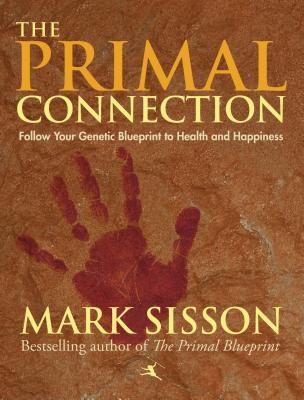 The Primal Connection: Follow Your Genetic Blueprint to Health and Happiness by Mark Sisson
My rating: 4 of 5 stars
I thoroughly enjoyed reading the Primal Connection. This is the second of Mark Sisson's books along with his marksdailyapple.com blog. I follow religiously this blog as he continues to provide copious amounts of output from continued research on all things health and wellbeing related.
This book is no different and it takes a different approach to the Primal Blueprint book which I read a few years ago. This is more about connecting the various facets of your psyche together whether that is being social, your body, nature or the rhythm of life. There is plenty of tips and areas to think about along with references to external sites and products. Given Mark's blogs I was expecting a lot of detail and he certainly didn't leave me doubting on any topic. For example there are tips for jet lag, the A to Z on vitamin D. He also doesn't beat around the bush that humans should get dirty and not be so clean by way of anti-bacterial material as often as we do.
I am an advocate of the Primal Blueprint and would recommend anyone to read the Primal Blueprint (Mark's first book) along with this one. It would certainly help reading the Blueprint first given Mark's 10 laws.
Three key takeaways from the book
1. This quote is so simple yet we do not think this way as often as we should: Life is 10 percent what happens to us (chance) and 90 percent how we respond to it (choice).
2. Being selfish does not mean valuing yourself above all others. It means being as generous with yourself as you are with others.
3. I'm really beginning to understand how important healthy gut bateria is in the stomach and its impact on your body: "Over the course of evolution, Homo sapiens have come to host some sixty trillion microbes of beneficial bacteria, weighing as much as six pounds!"