QNAP NAS Setup Guide by Nicholas Rushton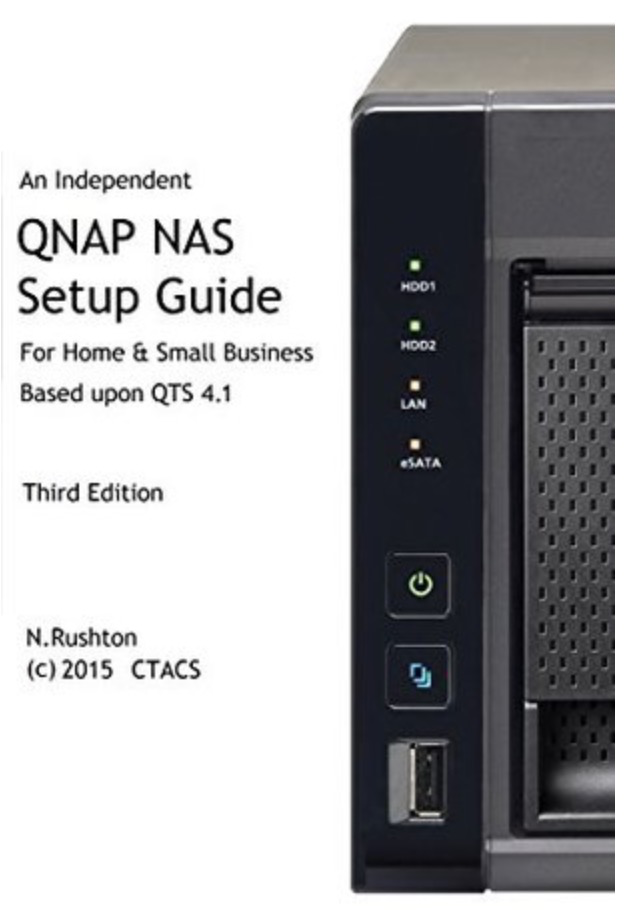 My Rating: 7 / 10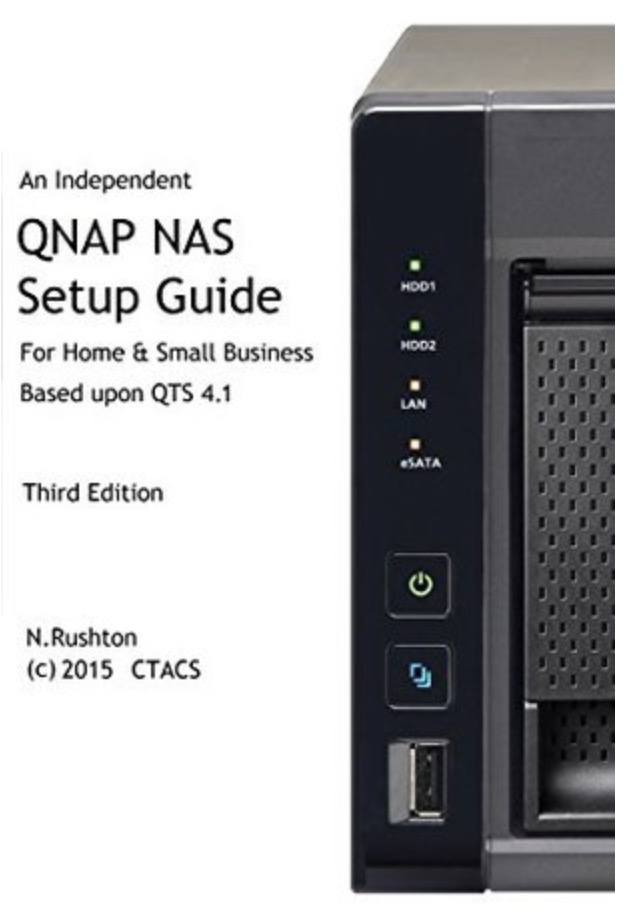 I picked up the QNAP NAS Setup Guide after recently purchasing a new QNAP NAS. I have never owned a NAS before therefore I wanted to read something that could provide me with an end to end guide on how to setup, configure and operate a NAS. I work in technology which has allowed me some exposure to NAS / Storage arrays. Yet with this guide I'm able to go deeper and broader in configuration and setup as well as leverage many capabilities of the NAS I didn't know existed.
What I liked about this guide was my ability to get through it quickly. It covers the configuration both from a Mac and Windows perspective. As I'm strictly in the Mac world there were a lot of areas I could skip over. You learn about choosing a NAS, what hard drives you need, RAID setup along with many considerations such as networking, electricity, backup/recovery, remote access (and a lot more). It really is a one stop shop in getting to know about the QNAP ecosystem.
The guide comes with plenty of screenshots, examples, recommendations and things to avoid. I highly recommend reading this if you're looking to purchase a QNAP NAS. For the price it is very much worth it!
Three key takeaways from the book:
The QNAP ecosystem comes with an App Store (called App Centre) in which you can configure additional applications that enhance the capability of your NAS; much like a Smartphone or Tablet in the Apple or Android world.
QNAP has a backup/sync service (called Cloud Sync) to automatically link to your Cloud Storage solutions ensuring they are backed up (or synchronised) on your NAS. I have set this up for Dropbox, Google Drive and One Drive etc.
QNAP also has a number of facilities to host photos, movies, notes, music etc. Although I may not use some of these it is handy to have them available just in case.