Executive Orders by Tom Clancy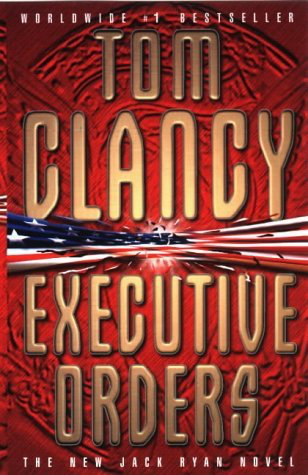 My Rating of "Executive Orders" by Tom Clancy: 8 / 10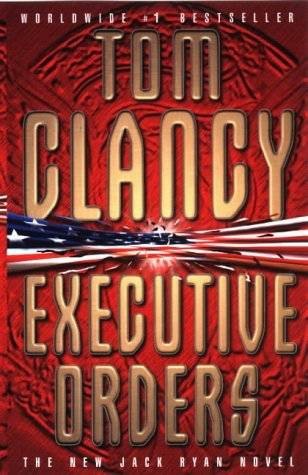 Imagine a situation where a new President has been recently put into office (unelected), without a Vice President, Supreme Court nor the majority of Congress. Furthermore, knowing that multiple sinister plots are being put in place to test the very constitution of the USA. Executive Orders brings many layers to the reader such as politics, terrorism, relationships, intelligence; and of course the main man Jack Ryan! What else would one expect from Tom Clancy?
I've read a Tom Clancy book (The Hunt for Red October) when I was a teenager. At the time I struggled to keep up with all the various sub-plots going on. It wasn't too dissimilar to this book however I was able to keep up this time! It's not often I write that a book took me approximately 6 months to read. Like many books of this size it does take some time to learn the characters, grasp the plot and then to get drawn into the story that is being told. Executive Orders provides one of the longest crescendos given the 1500ish pages that the reader is required to read.
When I started Executive Orders I found it hard to keep the reading consistency up. However when I made it to the last third of the book I then found it very difficult to put down. It finished with an absolute bang! If you like the Tom Clancy books and in particular the Jack Ryan series it is definitely one to pick up. That is if you're up for the challenge of trudging through its many pages. I'm wondering why they never ended up making a movie out of this book!