Churchill: Walking with Destiny by Andrew Roberts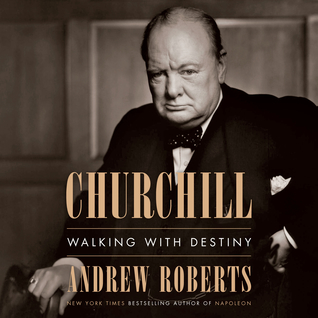 My Rating of "Churchill: Walking with Destiny" by Andrew Roberts: 8 / 10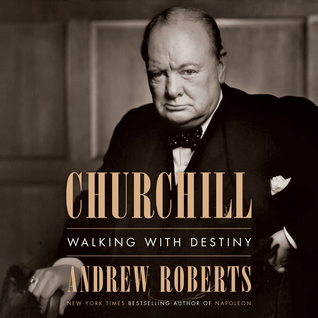 Churchill: Walking with Destiny; what a monster of a book (1100+ pages) yet well worth the read! This book can be summed up as a detailed "one stop shop" on all things Churchill. It contains all the chronicled and relevant aspects of his life including his career, relationships, culinary behaviours and more. The book also touches on interesting aspects that haven't been brought to light in previous books (more on this below).
One consideration in choosing this book was the timing of its release. Note that any book written prior to 2017 will contain lesser detail on Churchill's correspondence. Many unseen letters and correspondence written by Churchill were released by the UK National Archives in 2017. These items provide an insight into the mind of Churchill during the many advertises he endured throughout his career.
The second aspect which resonated with me was his focus on career and direction. When Churchill was young he knew he wanted to reach for high office and serve as a public servant. All of his actions both directly and indirectly served him well – thereby closing in on his illustrious goal. For example, Churchill wasn't very well read at a young age. To alleviate this concern he spent the next two years to become the opposite. In turn he became one of the most well read and knowledgable people in the United Kingdom.
This book is one that will take time to both consume and digest. The journey is more than worth it. I particularly enjoyed listening to this book using Audible due to narrator's accents and dialogue.
Three key takeaways from the book:
Although Churchill was the consummate drinker he rarely was drunk. Churchill was all about the sipping. He loved alcohol and had a strong constitution.
Out of the five million words of speeches he presented he never referred to religion. He did say Christ once but it was in reference to a non-religious situation.
How accomplished Churchill was as a person; not including the situations and dangers he was exposed to during his lifetime. For example, a prisoner who escaped (Boer War), WWI, WWII, Leader of the Opposition, twice as Prime Minister, Minister of Defence, First Lord of the Admiralty, Chancellor of the Exchequer, Secretary of State (for the Colonies, War and Air), Knight of the Order of the Garter amongst many others roles I have omitted.