Blowing the Bloody Doors Off: And Other Lessons in Life by Michael Caine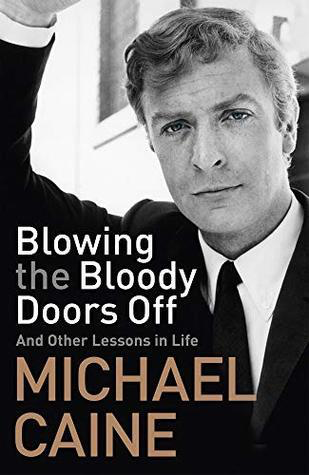 My Rating of "Blowing the Bloody Doors Off: And Other Lessons in Life" by Michael Caine: 8 / 10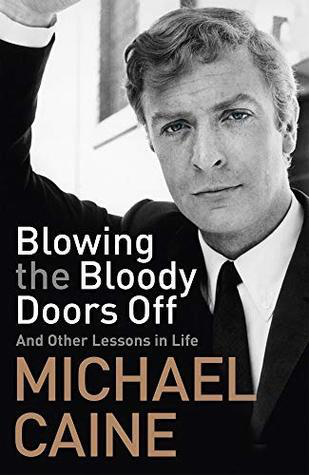 Growing up in a family who's father is a fan of Michael Caine established a soft spot in my heart. It was the reason why I picked up this book. I like Michael Caine, his movies and his portrayed public image. My aim when picking up this book was to learn more about Caine's private story. What makes him tick and what advice would he provide given the amazing journey he has experienced.
Blowing the Bloody Doors Off is a very easy listening book (listened to the Audible version). Who doesn't love Michael Caine's voice and accent? Having the audiobook read by the author was a nice treat. It allowed me to develop a deeper relationship with the author. As with most biographies, you get the background and early aspects of Caine's life; or better known at the time as Maurice Joseph Micklewhite. The only criticism would be the editing as there were times where the editing was poor given the change in pace and tone of Michael Caine's voice.
Caine clearly states that this book is his reflection on life and as an actor. He wanted to impart his perspective on what has worked for him along with the mistakes and perhaps areas for the reader / listener to think about. There are many tidbits of advice Caine provides. There was strong emphasis on knowing your lines or approaching life like an audition (I.e. put yourself out there). I also liked how he spoke so fondly of Sean Connery and Roger Moore (yes, a big fan of James Bond).
It's a short and sweet read with plenty of lessons in life!
Three key takeaways from the book:
Michael Caine's wife only dated him because of how he treated his mother.
When people ask Michael Caine what the movie Inception was about, his response is "it's about 2 hours." Nice 🙂
Knowing your content is critical. Whether you're an actor in the movies or specialist presenting in front of your audience. Knowing your content sets you free to read your audience and engage at a level you cannot if you are thinking about what next to say.