After 164 days my sabbatical has come to an end and I begin the next chapter of my life. Tomorrow I have the privilege of starting a new job with Infor as a Retail Solution Architect and this coming Saturday, Tanya and I move into our new London apartment. A "Sabbatical in review" blog post (with lots of photos) seems apt after five months of travelling, site seeing, reflection and fun.
So where did we start? Planning. Originally the sabbatical was broken down into three areas (see my Sabbatical post back in October). The first was to relocate from Los Angeles to London and travel to a number of countries in between.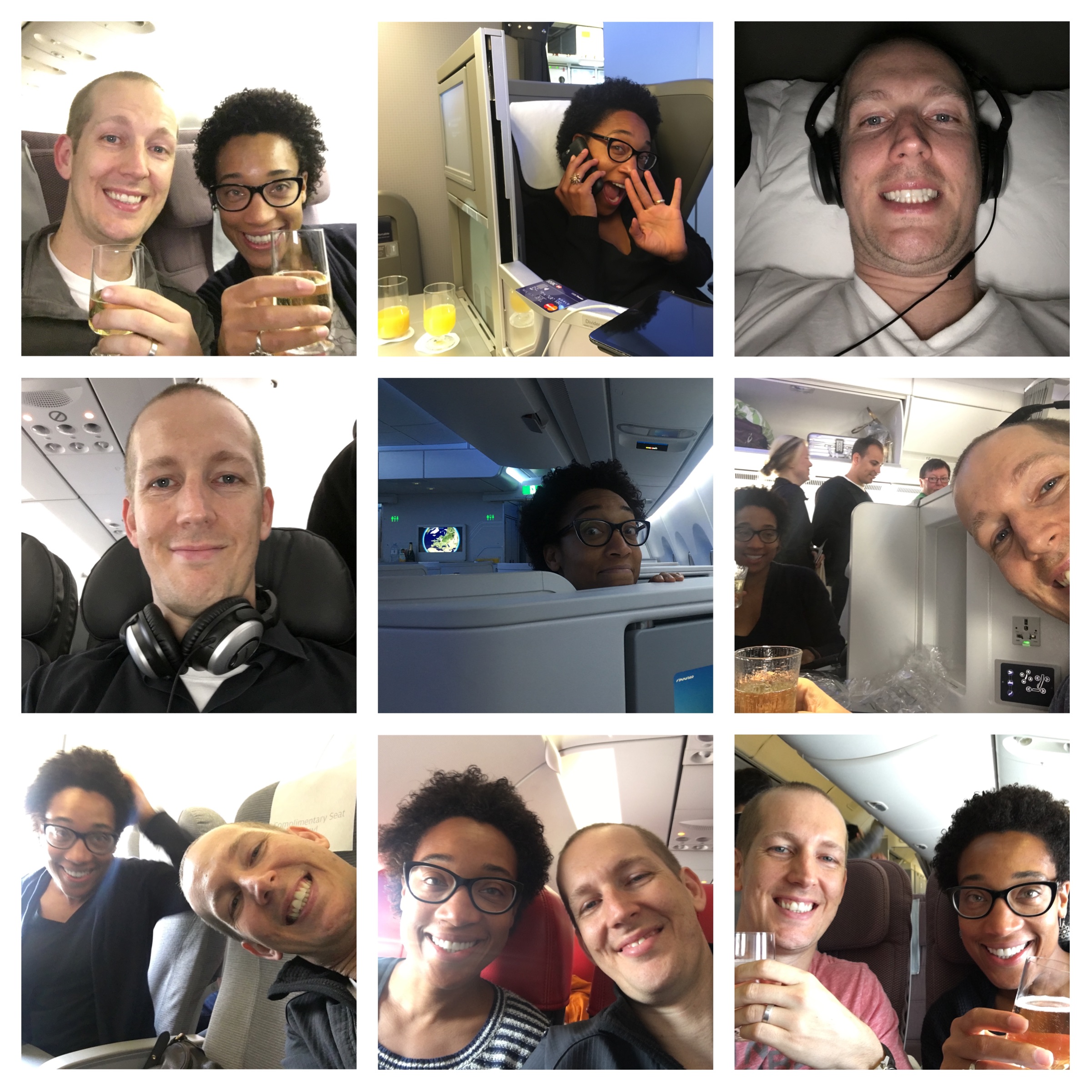 The second was to celebrate some significant family milestones (i.e. my Dad's 80th birthday, my brother Scott's 40th birthday and my brother and sister-in-law's 15th wedding anniversary).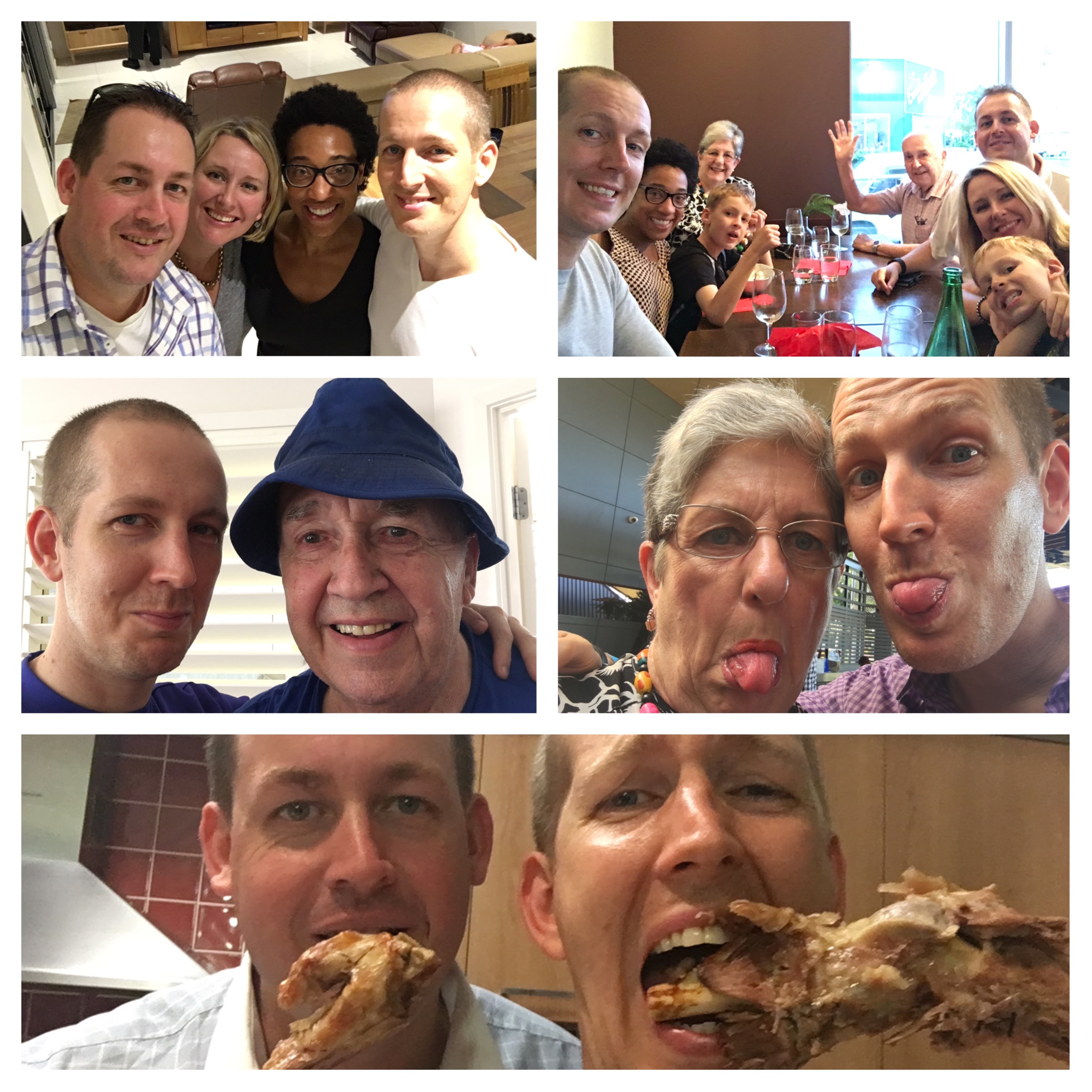 The third was to partake in a traditional Indian wedding with good friends on Christmas day in New Delhi, India.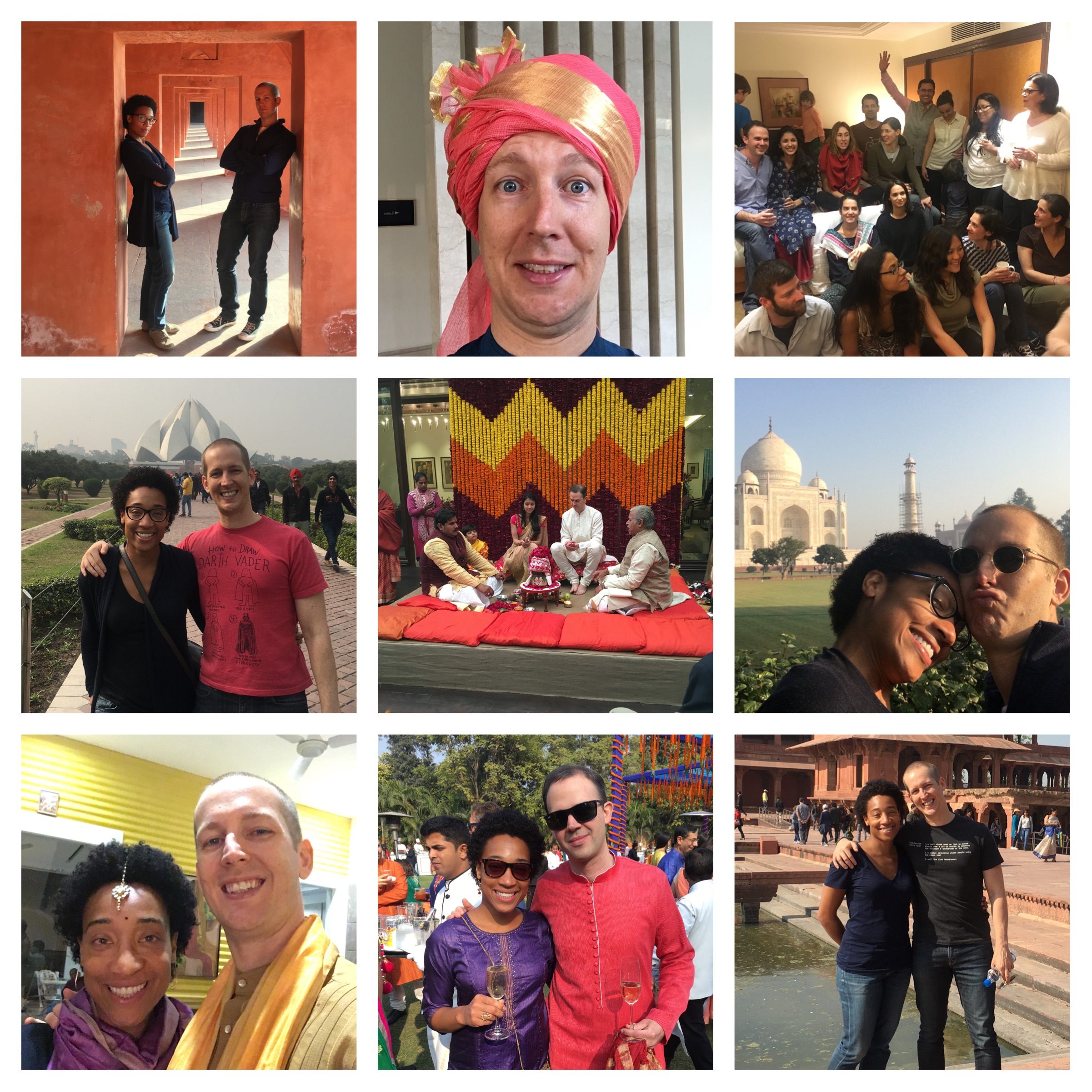 We ended up adding in some spontaneous trips to SE Asia and to Europe. And as some of you will know, every trip that Tanya and I take includes some sort of honeymoon or anniversary theme (and lots of eating)!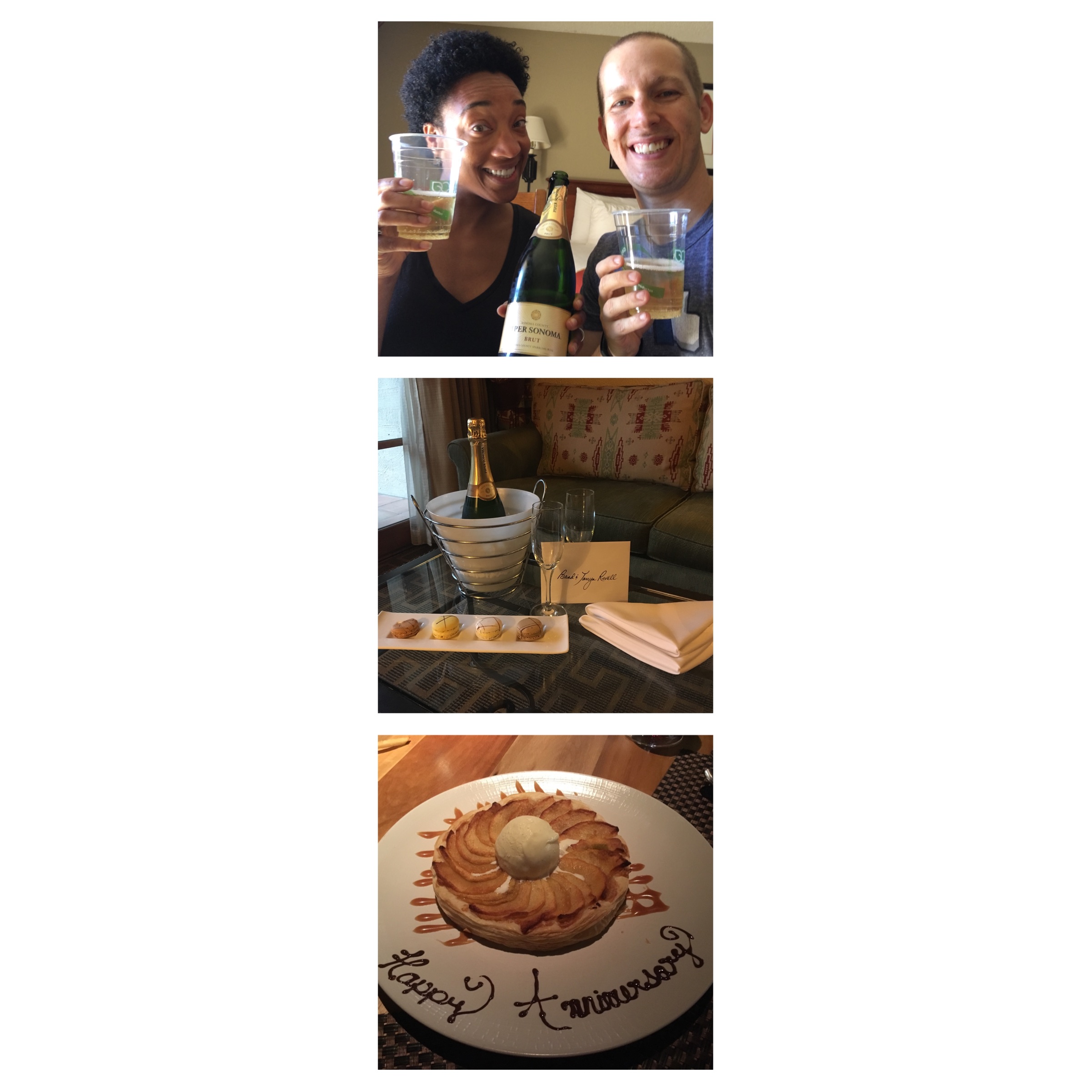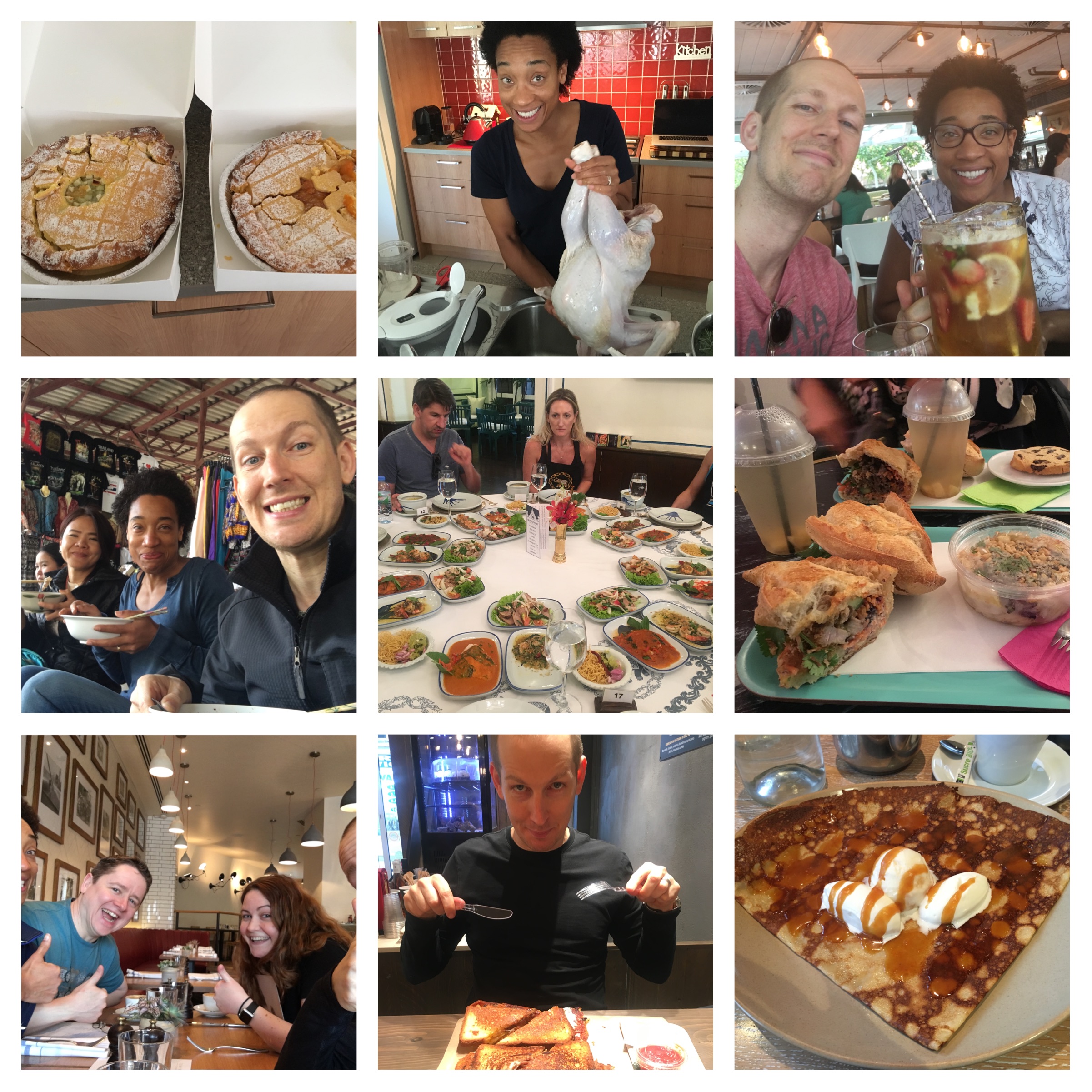 In my opinion, part of taking time off to travel must include site seeing and a lot of fun. We have traveled to 31 cities in 10 different countries. We caught up with over a 100+ friends, saw 50+ different sites and witnessed 5 of the world's wonders (Wikipedia's definition).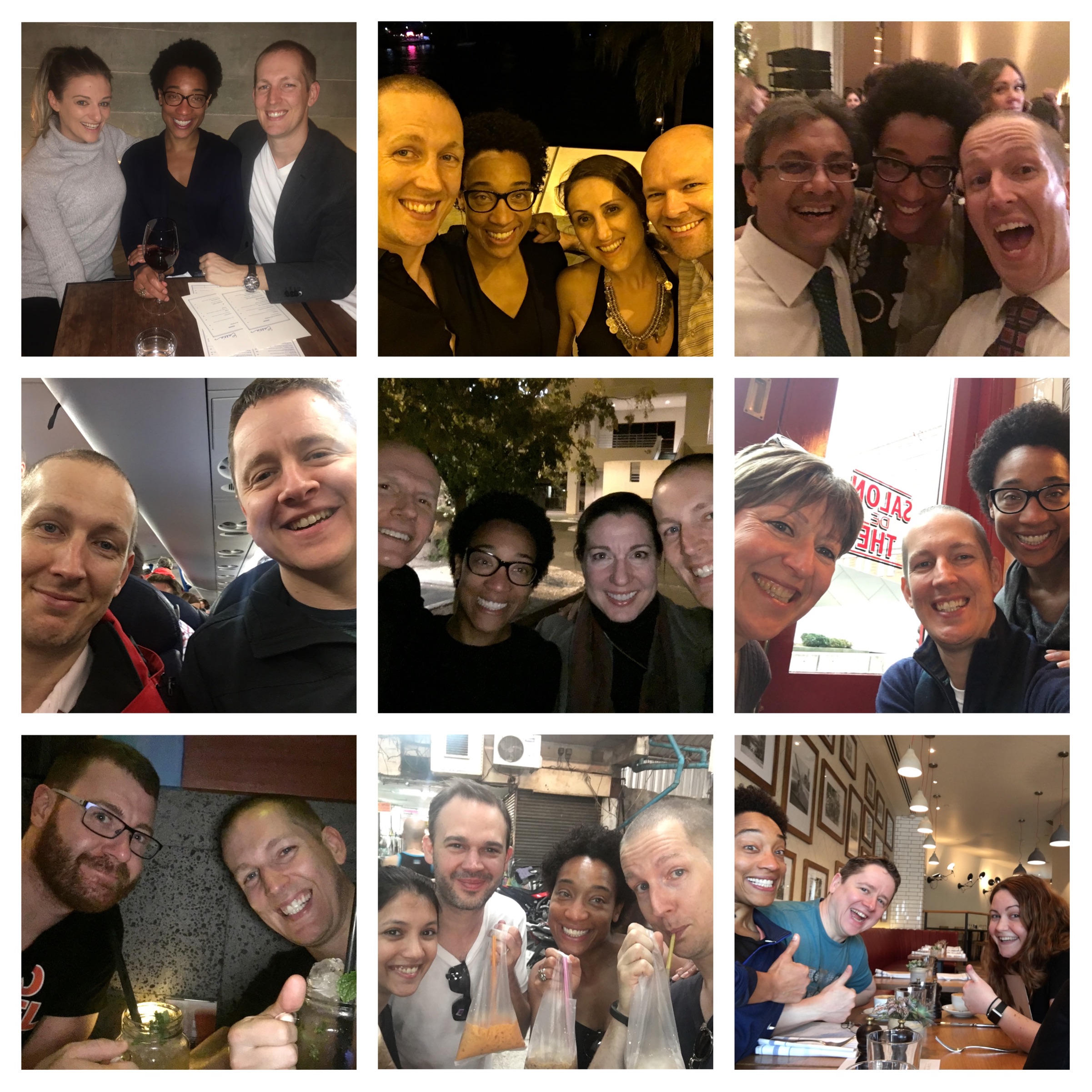 While in SE Asia we took a Thai cooking class in Bangkok and a Vietnamese cooking class in Hoi An. We attended paint night in Los Angeles, tennis/cycled/golfed in Arizona, snorkelled in the Great Barrier Reef and ran in every city. We decided to drink snake wine and put snakes around our necks in the Mekong Delta and hosted an Australian version of Thanksgiving in Brisbane, Australia.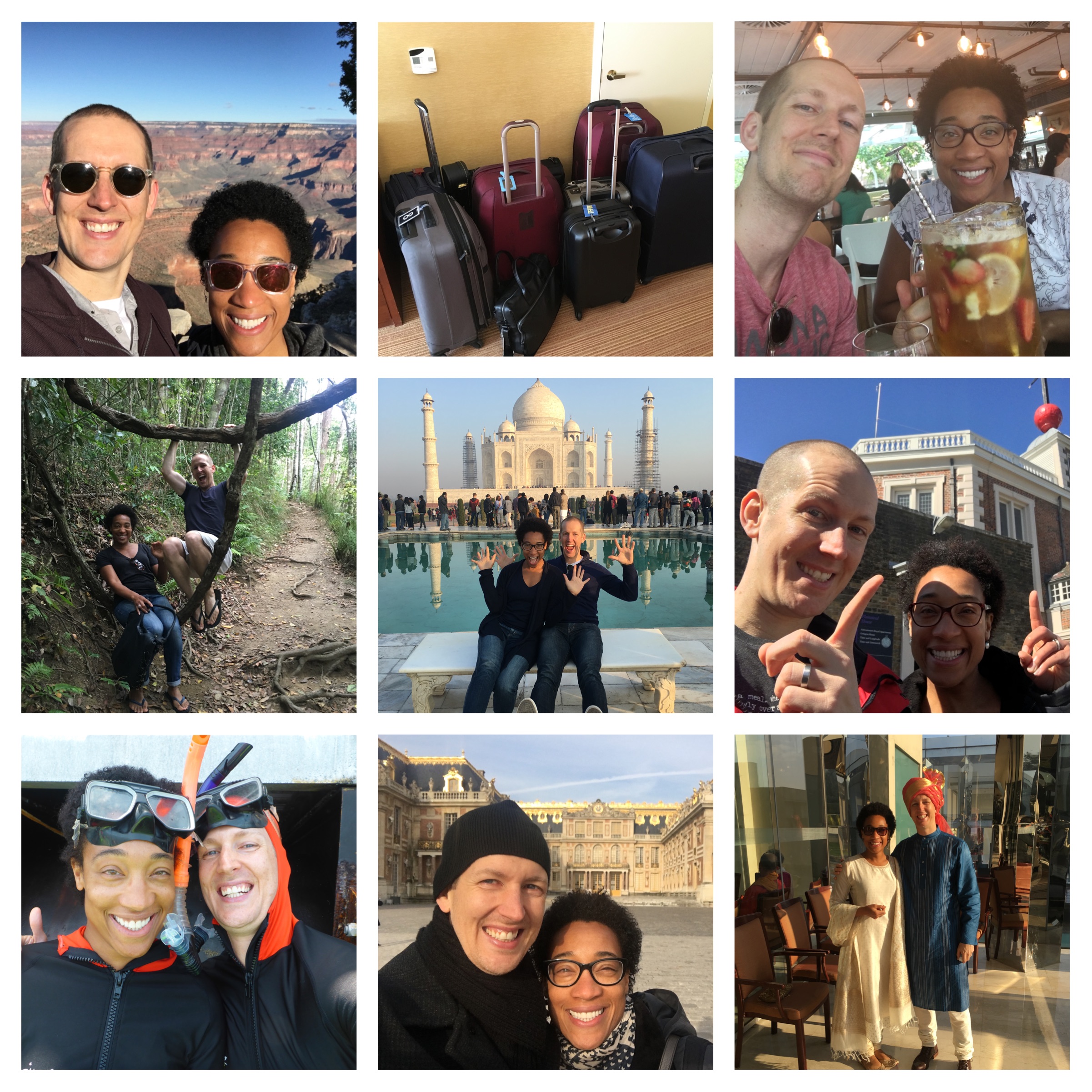 Another major theme of the sabbatical was self development. As per my other posts, self development is important value of mine and I have a constant hunger to learn and grow. I was able to complete six training courses ranging from NLP Coaching, Writing Dynamics, Thinking on your Feet and Speed Reading. I also completed PMI's Project Management Professional Certification in December of 2015. As for reading, I have completed 28 books towards my 2016 goal of 75 books (see my Goodreads profile here).
The last theme was to reflect on our lives, our careers and the direction we wanted to take in the future. It helps to be away from your home/family/friends/work to do this as you can think clearly. Both Tanya and I have had successful careers so far yet we want to continue being challenged, work in other parts of the world and to grow in our respective fields. I have secured a job which I am excited about knowing that it will challenge me and broaden my horizons!
The most important learning for me is my relationship with my wife Tanya. She is my best friend, my soul mate and is so much fun to be around. We have spent every day together since this all started and we have grown so much individually and as a couple. I wouldn't change a thing.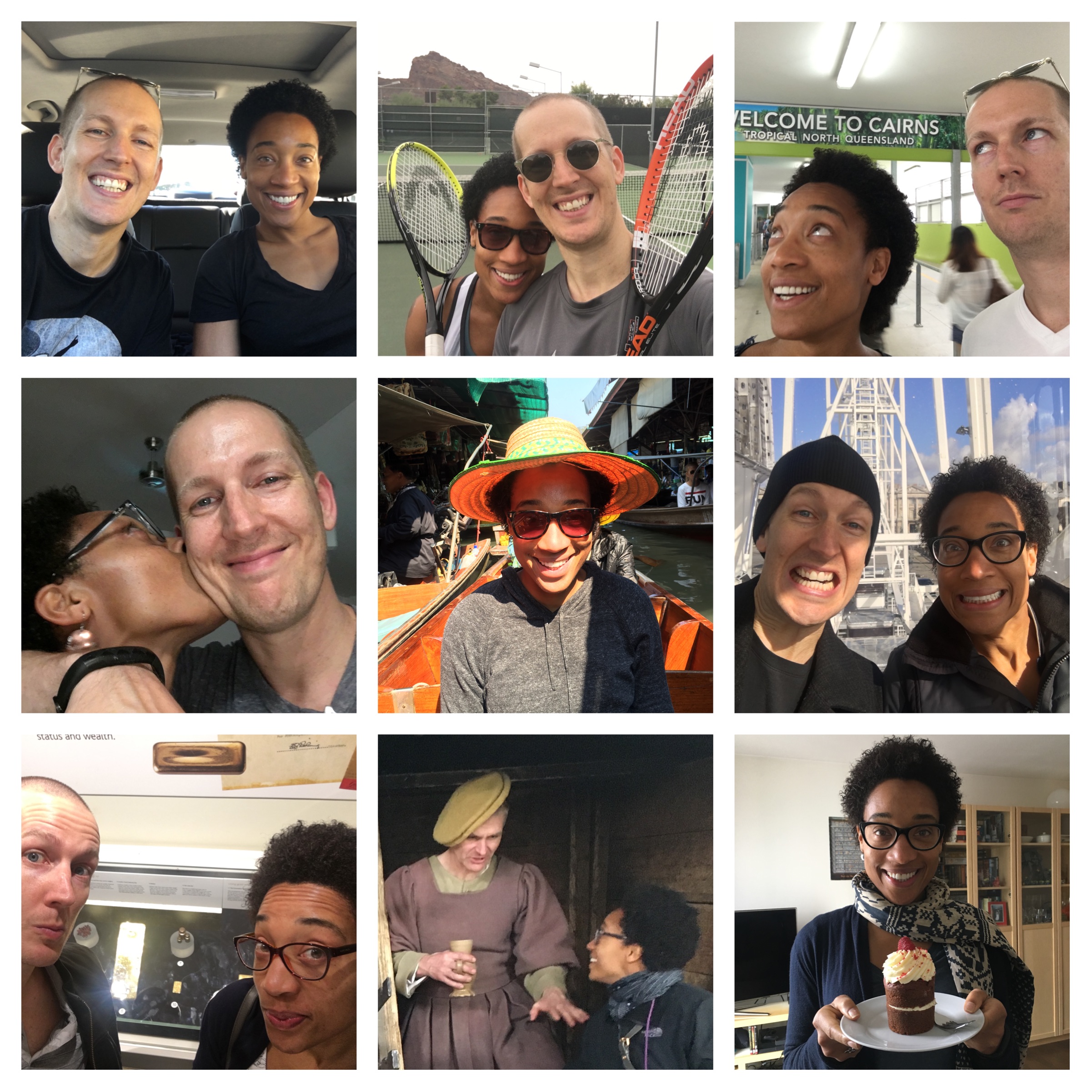 If someone asked me whether I would recommend doing a sabbatical, my answer would unequivocally be yes. A lot of planning goes into a sabbatical (and a lot of saving!) however the benefits and learnings far outweigh the cost. Take some time off, see the world, do what you have always wanted to do and stop putting it off. I have been on this earth for 13,897 days and I'm constantly relentless in achieving my goals, learning, growing and making the most of my life. As Seneca said … "It is not that we have a short time to live but that we waste a lot of it. Life is long enough and a sufficiently generous amount has been given to us for the highest achievements if it were all well invested."